The 10 best podcasts for police
In policing, staying up to date on the latest and greatest can be difficult; here are 10 podcasts that will keep you current and your skills sharp
---
By Police1 Staff
International Podcast Day – which occurs every Sept. 30 – is an international celebration of the power of podcasts.
In policing, staying up to date on the latest news, education, training and frontline tactics – all while juggling your professional and personal life – can be difficult.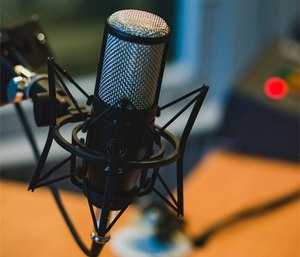 Here are 10 of the best podcasts for every cop – from rookie to veteran – in no particular order.
Coroner Talk is a podcast dedicated to the lighter side of criminal investigations: death. In all seriousness, while the subject matter may be heavy, this podcast has a wealth of information for investigators – from the science behind death investigations to the basics of blood pattern evidence.
Weekly videocast features retired and active-duty police leaders discussing breaking news, hot topics and critical issues impacting all aspects of law enforcement.
Guns. Lots of guns. This podcast features interviews with firearms experts covering topics including self-defense training, gun laws, and competitive shooting.
Law enforcement isn't an easy profession, and it can take a physical toll. That's why it's so important for cops to stay in shape. The Squad Room podcast features health and wellness tips for cops so you can have a longer, better career.
This list wouldn't be complete without the excellent (no bias) Policing Matters podcast. Doug Wyllie and Jim Dudley have covered a wealth of topics since the podcast launched just a few years ago, and if you have yet to check it out, do yourself a favor and give it a listen. Some of the most popular topics include no-pursuit policies, tattoo policies and traffic stop safety.
You can never have enough tips when it comes to fitness, so be sure to check out this podcast that focuses on fitness training for police, special ops, military and firefighters.
You can't spend all of your time in uniform. This podcast is dedicated to what cops do when they aren't on the beat.
Social media is a powerful tool when it comes to community policing, but your agency needs to have a plan before you dive in. This podcast has all the tips and tricks you need to build your agency's brand online and have a deeper connection with your community.
From current events to the stories behind the badge, The Police Podcast's areas of focus are as broad as its name suggests.
Get your criminal case knowledge on with this deep dive into the criminal justice system. Defense attorney and former prosecutor Philip Holloway digs into major cases from a legal and emotional perspective.
Which police-specific podcast do you listen to? Add your favorite in the comment section.