Minn. police officer arrested for threatening to shoot sister-in-law
James Lopez allegedly told his sister-in-law he would "hide in the bushes" and shoot her no matter where she went
---
By Sarah Horner
Pioneer Press
ST. PAUL, Minn. — A Minneapolis police officer threatened to hide in the bushes and shoot his sister-in-law, authorities say.
James John Lopez, 55, was charged Friday with one count of felony-level threats of violence, according to the criminal complaint filed against him in Ramsey County District Court.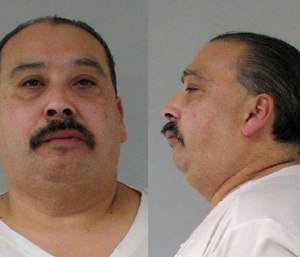 Lopez, who lives in St. Paul, works for the Minneapolis police department, the complaint said.
No attorney was listed for Lopez in court records and he could not be immediately reached for comment.
His sister-in-law was in town visiting Monday evening when Lopez, who had been drinking, began arguing with his wife inside their home on Sidney Street West, the woman told St. Paul police, according to the complaint.
As his wife began packing up her things to leave the house, Lopez reportedly pointed his finger at his sister-in-law and threatened to shoot her, authorities say.
"I don't care where you go, St. Paul or Seattle. I'll be hiding in the bushes and I'll shoot you," Lopez threatened, according to the complaint.
Investigators later spoke with Lopez's wife about the incident.
She told officers that Lopez had been "drinking heavily" and "acting out of control and crazy," that night, prompting her to want to leave their home with her other family members because she feared what Lopez might do, legal documents say.
Both she and her father confirmed that they overheard Lopez threaten his sister-in-law during the incident, and Lopez's wife said he also threatened her in the past, once putting a gun to her head, the complaint said.
His wife said she refrained from reporting the earlier incident because Lopez threatened to kill her if she ever called police, court documents say.
Her father told police he heard sounds "like a gun being racked and loaded" after Lopez made the threatening remarks to his wife's sister Monday.
Lopez was convicted of a DWI in Scott County in 2016.
The Minneapolis police department did not immediately respond to a request for comment, nor did the president of the Minneapolis Police Federation.
Lopez was recognized for 25 years of service with Minneapolis along with other city employees this past June, according to the city's web site.
Copyright 2017 Pioneer Press
McClatchy-Tribune News Service