Suspect punches cop, poops pants
Deputy reported hearing man say "Oh sh*t"
---
By Police1 Staff

NAPLES, Fla. — A Naples man who ran from police pooped his pants when officers caught up with him.
On Tuesday, authorities tracked down William Liddell after witnessess said he struck a vehicle with his van and fled, according to a police report cited by The Huffington Post. As a deputy approached the van, he said he thought he heard Liddell say, "Oh sh*t." 

Liddell, who put the van in reverse, clipped the deputy with the driver's side door and punched him in the face.  The deputy returned a punch during the struggle, which ended when backup officers arrived to eventually subdue Liddell.
While taking photos of Liddell, officers noticed he "had defecated in his pants during the incident."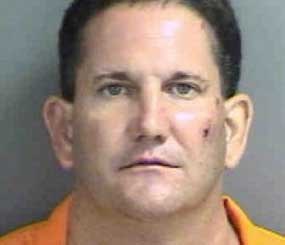 Liddell faces charges of battery on a law enforcement officer, resisting arrest with violence, DUI and driving on a suspended license.