How biosurveillance turns opioids-related data into actionable intelligence
The FirstWatch biosurveillance system turns real-time activity data into actionable intelligence
---
This feature is part of our PoliceOne Digital Edition, a supplement to PoliceOne.com that brings a sharpened focus to some of the most challenging topics facing police chiefs and police officers everywhere. To read all of the articles included in the Summer 2018 issue, click here.
By Rob Lawrence, P1 Contributor
The growth of the opioid epidemic has spurred an increase in public safety partnerships and task forces charged with addressing this national public health emergency. These multidisciplinary partnerships have led to the realization of the intelligence available to help understand the size and scope of the problem.
Key intelligence requirements for police and public health alike in the identification of opioid use and overdose trends is to understand the "where, when and how much." Strategies for interdiction, intervention, prevention and treatment all come from these key questions.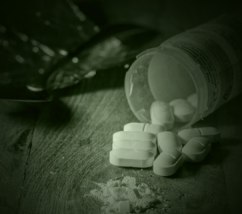 The Richmond Ambulance Authority (RAA), in partnership with the Richmond Police Department and Richmond Public Health District, employed its FirstWatch biosurveillance system to turn real-time activity data into actionable intelligence for all partners, within the realities of HIPAA law that surrounds the delivery of prehospital medical care. 
The FirstWatch system is designed to improve situational awareness, operational performance and clinical patient outcomes by securely capturing, translating and transmitting information about 911 callers, patients and systems. RAA employs FirstWatch's triggers to answer a number of key questions such as trend and cluster analysis, and identification of repeat or returning patients.
A key tool in the analysis armory is RAA's Controlled Drugs Trigger. Every time a medic administers Narcan, the dose and quantity are recorded. The higher the amount of Narcan needed to revive a patient becomes a gross indicator of the complexity of the heroin mixture. As a baseline measurement, pure, uncut heroin usually takes 0.25mg of Narcan to bring a patient back to a manageable level of consciousness. If medics were using 4mg, 6mg and occasionally 10mg, it became an indicator of more volatile and potentially lethal strains of drug on the street. 
With the challenges of field testing and a backlog in state lab analysis, the trigger provides a gross indicator of drug contents and locations, as well as identifies geographic clusters or time spikes in which events occur. Retrospective analysis of both police and lab data gave credibility to the quality of information produced to validate this early warning initiative.
FirstWatch data triggers that assist with intelligence gathering include:
Controlled Drugs Trigger – Identify usage and dosage.
Frequent or repeat users – Identify frequent users who may benefit from the offer of rehab.
Geo-cluster reporting – Identify locations of overdoses, particularly pertinent for strong to lethal strains of drugs.
Heroin/overdose trigger alerts – In their HIPAA de-identified state, these could be shared among partners to alert to the frequency of 911 overdose responses.
Following on from best practice originally conducted in Albuquerque and Bernalillo County, New Mexico, RAA also scrutinized a list of opioid deaths provided by the police to back track against clinical records to identify how many times a person had received an intervention before their ultimate death. This understanding fed information to the opioid task force, as trends about previous usage and risk factors were revealed and informed interventions.
The success and proliferation of publicly available Narcan has slightly diluted the availability of real-time intelligence, as those close to addicts administer without necessarily alerting emergency services. One interesting self-administration came to light during an early EMS and police response to an address where a Narcan auto injector was discovered. It transpired that the auto injector came from a stolen batch reported elsewhere in the state and the dealer was offering their own version of customer care by selling both drug and antidote as part of the same deal! 
The power of collaboration and partnership in the Richmond system created a closer bond between agencies and individuals within them and led to greater understanding of the issues to help direct strategies and procedures.
---
About the Author
Rob Lawrence is the California Chief Operating Officer of Paramedics Plus. He joined the company in 2018 after serving nine years as the COO for the Richmond Ambulance Authority in Richmond, Virginia. Prior to that, he was the COO for Suffolk as part of the East of England Ambulance Service in the UK. His first career was as an Army Officer, and he is a graduate of the UK's Royal Military Academy Sandhurst.