10 ways to help a fellow officer injured in the line of duty
Cops and their spouses are often too proud to ask for help, so we must reach out to offer assistance
---
Too many times when a fellow officer is injured in the line of duty, many of us fail to really support them. I don't say this to place blame or point fingers – the idea here is to learn to do better and to try harder to maintain the brotherhood and sisterhood of our injured officers. 
This should start with department leadership, and include everyone in the organization. There are several ways you can keep an injured officer in the loop. Try sending a squad out once a week to the home. A few minutes spent catching up can make a world of difference to the emotional state of an officer who no longer gets to interact like this. 
What else can you do to get involved? Here are 10 ideas you can use to reach out to fellow injured officers. Levels of injury will differ – there are some suggestions specifically for catastrophically injured officers, others for officers whose injuries are not as severe.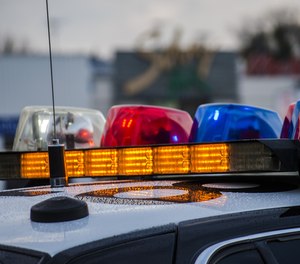 1. Don't offer to mow the yard or rake leaves, just do it.
2. During bad weather, keep sidewalks and driveways clear.
3. Offer to run to the store or to pick up prescriptions.
4. Coordinate with others to supply meals occasionally.
5. Offer to take children to school and extracurricular activities.
6. Offer to walk pets.
7. Breaks are definitely necessary for caregivers. Offer to stay and visit so they can go out for a much needed break – obviously, medical issues will need to be addressed.
8. If feasible, take your fellow officer out to a movie, comedy club, or dinner – make sure to find out what is needed to do this and don't be afraid to ask difficult questions. 
9. Anniversary dates of the injury can be extremely difficult, so sending a card, making a call, or sending a small gift just to say that you have not forgotten might mean a lot – reach out beforehand to see how the officer and the family are doing.
10. Not everyone has family, so especially reach out during the holidays – this can be a very overwhelming time of year for many
Not all of these will work for you and some may not be feasible, but they are suggestions to spur your own thoughts on the subject. 
Remember: Cops and their spouses are often too proud to ask for help. They're used to doing everything for themselves. With that being said, we must reach out. Sometimes, a family member will tell you what might be most helpful. Sometimes we may just do things without asking.
Above all, remember that brotherhood and sisterhood matter – never forget a fellow officer.