3 keys to keep your police marriage 'Code 4'
The law enforcement community likes to call itself a family, but the family that matters most is the one you leave at home
---
I grew up in and around law enforcement. So when my college boyfriend and love of my life said he was going to leave university and take a full-time job as a police officer, the life of shift work and rescheduled holidays that was to be our future seemed perfectly normal. Not every police wife has this advantage of going into this special lifestyle with eyes wide open.
I have seen the national statistics on the divorce rates of police officers and I have seen it happen to some of the people I know. It is a life that takes some special considerations, but with the right approach, this occupation can be like any other in how it affects a marriage.
Here are three things to keep in mind for healthy relationships from a police wife with 20 years of experience.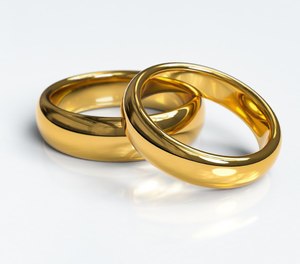 1. Communication
It sounds cliché, but relationships are very much about verbal communication. I think this is where many couples make their first and worst mistake.
It's understandable that after dealing with everyone else's problems, the last thing you probably want to do when you get home is talk about it all over again. But that may be just what you need to do – for your spouse. I am not saying that he or she wants or needs to hear all the gory details of the messes you had to see over the course of your shift, but to simply answer the "how was work" inquiry with "fine" is not adequate.
If you had a particularly hard or trying day, drive a little slower on the way home. Take some extra "you" time to decompress from the job. In order to live a healthy, well-adjusted life in this occupation, you are going to need to be able to leave work at work and be at home at home.
That being said, what you do is a huge part of who you are. And while your spouse did not marry the job, he or she did marry a cop. Let your significant other share that world with you while still protecting him or her from the horrors of it. Think over the events of your shift. There will often be those stories that are humorous, uplifting, or heartwarming. Those are the stories you share on a regular basis.
By establishing such a pattern of communication, you will allow your spouse to become invested in your life away from home. And in turn, it will better prepare your spouse for the times you do need to share the horrors of the job for your sake. Your partner will be prepared to offer the support you may need to move on from what may come and help the two of you build a true partnership.
2. Training
Your occupation affords you the rare opportunity to get a lot of specialized training. This training is not only vital for your survival at work but can be crucial in the survival of your family.
Think about the different types of training you receive that are not offered to the public. Now think of ways to put some of this knowledge and specialized skill to use at home. For example, not all of us live where it is sunny and 70 degrees all year around. Could showing your loved ones some of your driving skills help them navigate crowded roads in adverse weather conditions?
You have become adept at recognizing dangerous or predatory behavior. Those of us not working in law enforcement may not naturally see this. It is a good idea to impart some of that wisdom to your family in order to keep them safe. What about some pointers about how to interact in public so as not to resemble prey? It is recommended that every person receive at least some basic self-defense instruction, and this is something you can share in the comfort of your home.
Being from a law enforcement family, I was raised in a house with guns. I was taught at an early age what they were, what they were for and how they worked. I was taught to respect them, not to fear them. They were treated like my father's power tools – something only to be handled under the proper circumstances and under the proper supervision.
As a consequence, I developed a healthy relationship with firearms. Many people have not had this type of exposure to firearms and may not feel comfortable having them around, or even the idea of them. But like it or not, they are an important part of your life, and your spouse should become familiar with how they function, as well as how and when to use them. By taking the mystery out of firearms, you can help your loved one see them for exactly what they are: an extremely effective tool.
3. Prepare
You have chosen a dangerous occupation. Your family did not choose it for you. Therefore, you owe it to them to prepare for an on-duty death. If you truly care about what happens to your family when you are gone, you will give this subject some deep thought and research. Decide in advance who you wish to notify and assist your family in case of emergency or death.
Do not take this decision lightly. There will be a lot to be done. Your husband or wife will need help wading through the insurance and legal paperwork involved in an on-duty death. This will force your spouse into an unplanned, intimate and emotional relationship with whomever you have chosen.
Be completely confident about the moral compass of the person you choose. Choose someone you know will be there to help your spouse and will not take advantage in a moment of emotional weakness, trauma, and loneliness; for under such circumstances, normal decision-making is thrown out the window. Once you have made your selection and he or she has agreed to take on such responsibility, put it in writing and make it known to your spouse, your team, and your supervisors.
A great resource on this topic is Renise Bayne of No'eau Associates, LLC. If you haven't seen her presentation, Who Will Protect and Serve Your Family?, you owe it to your family to check it out.
Conclusion
The law enforcement community likes to call itself a family, but the family that matters most is the one you leave at home. You don the uniform to provide for your family, so go that extra mile at home to make certain your family will be there for you year after year.
Every situation is different, but I hope sharing my experience will give you some food for thought. I wish for you to have the kind of perfect marriage that I enjoy – shift work, re-scheduled holidays and all.
NEXT: What the police academy taught this police wife
This article, originally published 04/27/2016, has been updated