Don't let another year pass without addressing officer stress and trauma
New publication addresses rebuilding resiliency among officers and what it means to get professional counseling
---
By Leischen Stelter, editor of In Public Safety
December is a time to reflect on the year and figure out how we can do better in the coming year. For those of us at In Public Safety, it's the perfect time to review the topics that resonated most with our law enforcement readers.
Coping with stress, rebuilding resiliency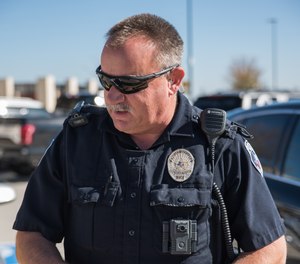 In 2018, our most popular articles revolved around addressing and coping with stress and finding ways for officers to rebuild their resiliency. It's no secret that being a law enforcement officer is made extremely difficult by cumulative stress, ongoing exposure to traumatic incidents, and endless public scrutiny. It is a career that takes a toll on a person, no matter how resilient or well-prepared they believe they are. As a result, it has become critical for officers to constantly evaluate their own mental wellness, find healthy ways to manage stress, involve their family and friends in assessing their well-being, find the courage to recognize when they need help, and then take action to get that help.
Make resources available
Just as importantly, agencies must step up and make sure resources are readily available to enable and encourage officers to get help without fear of penalty or retribution. Fellow officers need to step up as well and be the brothers and sisters they claim to be by taking action when they see a colleague struggling. There's no betrayal in making sure someone gets help when they need it; there's only regret when you know you could have done something and you didn't.
One of our most-read articles this year was authored by the wife of a law enforcement officer who committed suicide just a few months after retiring from a 30-year career. We received dozens of emails from officers, spouses, and family members who had gone through something similar or saw the same signs in their loved ones. The response to that article is only further proof that too many officers are suffering and not enough are getting adequate help.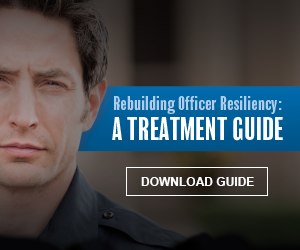 As a result of the popularity of that article, and related ones, we created a 48-page magazine dedicated to rebuilding resiliency among officers and providing in-depth information about what it means to get professional counseling. The magazine (which you can read as a digital eMagazine, print out as a PDF, or request a print copy of at no cost) tackles topics including counseling confidentiality, medications, and different types of treatment options that are proven to effectively treat trauma. It even includes articles about building resiliency among your family members, with special attention to the benefits of counseling for children of law enforcement officers. Our hope is this magazine will find its way into the hands of an officer who is struggling and give him or her the information, confidence and strength to seek professional help. Download "Rebuilding Officer Resiliency: A Treatment Guide."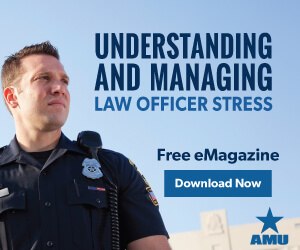 This magazine was a follow-up to a magazine we published at the end of 2017 that focused on stress management. Download "Understanding and Managing Law Officer Stress."
If you are interested in reading similar articles, please subscribe to our bi-monthly newsletter. We deliver high-quality and original articles written by experts in the field directly to your inbox. If you are interested in contributing an article, please email IPSauthor@apus.edu with a brief description of the topic and your background.
From those of us at In Public Safety and American Military University, we wish you a safe holiday season and a healthy new year.
---
About the Author
Leischen Stelter is the editor of In Public Safety, an American Military University sponsored website. She has spent six years writing articles on issues and trends relevant to professionals in law enforcement, fire services, emergency management and national security. To contact her, email IPSauthors@apus.edu. For more articles featuring insight from industry experts, subscribe to In Public Safety's bi-monthly newsletter.