How to assist officers in crisis
Law enforcement agencies must take a multi-faceted approach to officer wellness that brings programs and services directly to cops
---
Putting on the uniform and pinning on the badge requires law enforcement officers to turn off feelings and turn on being in control all of the time no matter what goes down. Officers need to know they can count on each other when the crap hits the fan.
This inherent nature of law enforcement means that officers struggling with emotional and personal demons face the stigma of being seen as weak and out of control. They fear that reaching out for help can cause them to lose the respect of their peers and even their jobs.
To address this culture that isn't going to change requires a multi-faceted approach to officer wellness that brings programs and services directly to cops. Here are 12 ways to accomplish this: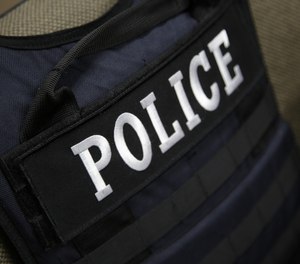 1. Teach healthy coping habits early in an officer's career.
Agencies should offer training on officer wellness, emotional survival and resiliency when officers first put boots on the street.
2. Keep officer wellness programs and services confidential and separate from fit-for-duty evaluations.
Enact state and national laws that protect confidentiality and prohibit departmental therapists and peer support team members from reporting to the agency or from being subpoenaed to testify in court.
Officers who are mandated to visit the department psychologist after a critical incident, and know that the therapist is making a fit for duty recommendation to the agency, will tell the therapist they are fine. The officer won't admit that he/she is having a difficult time.
Officer wellness psychological services units must be kept separate from psychological services units performing fit-for-duty evaluations. Agencies should employ separate therapists, at separate locations, for these two opposing functions to ensure confidentiality and promote an environment where officers can share their feelings without concern for their career.
3. Bring officer wellness programs to the officer.
Officers in crisis will rarely ask for help or call a crisis line. They don't want to appear vulnerable or weak or that they can't handle their problems. They don't want to lose their job because they have asked for help. Change must start at the top of the agency by implementing mandatory policies that bring officer wellness programs to the officer.
4. Use proactive, trained peer support teams (PSTs).
Dispatch PST members to critical incident scenes to take care of officers' emotional and physical needs. Again, bring the officer wellness services to the officer. Don't wait for officers to ask for help because in most cases they will not.
Design PST protocols to follow-up with officers in the days after a critical incident. PSTs should deliver roll call and in-service training to bring education to the officer. Agencies should implement policies for mandatory peer-to-peer, confidential, officer-wellness checkups every six months.
5. Address the toll the buildup of stress and critical incidents takes on an officer over the entirety of a career.
In "Hardwiring Happiness," Dr. Rick Hanson explains that the brain is a learning organ that is changed by experiences – called experience-dependent neuroplasticity. This means that when an officer is repeatedly exposed to negative or traumatic experiences, the neural structure of the brain is changed.
Agencies must attend to the emotional needs of their officers at the time of the critical incident and not allow the emotional baggage to build up over time. Offering mind/body approaches such as Eye Movement Desensitization and Reprocessing (EMDR) and meditation classes can heal physical damage to the officer's brain.
6. Establish mandatory protocols for taking a time out after experiencing a critical incident of any kind, not just an officer-involved shooting.
Take for example the Texas officer who made the scene of two suicides before being dispatched to a disorderly conduct/noise complaint where he was captured on cellphone video wrestling on the ground with an African American teenage girl. The officer, who is white, was fired and sued for excessive force.
If a policy had been in place to provide the officer a time out after a stressful or death-related call, this officer might still be working. The agency lost an investment in a trained and experienced officer. The agency, officer and citizens would have been better served by providing the officer with emotional support through PST members, taking this officer off the street for a couple of hours (a mandatory time out), or allowing him to go home early to decompress from what he saw and experienced, rather than expecting him to suck it up and send him to the next call.
7. Make resiliency building and problem-solving training part of the state licensing criteria.
Make officer wellness training mandatory at a state and national level and regulate the requirements and curriculum to meet a national standard.
8. Recognize the facts about police suicides.
Suicide rates have increased across the nation, not just in law enforcement. Not all police suicides can be attributed to the job. Financial, relationship and personal problems are more likely the cause but can be exacerbated by the stressors of the job. 
Suicide completion rates remain high among law enforcement ranks due to ready access to firearms. Agencies need to understand that suicide breeds suicide.
Persons in the throes of crisis, whether in law enforcement or not, have trouble seeing through to the other side. They are so far under they don't see that anyone can help. Giving out crisis hotline numbers is a band-aid. Most people can't see through their fog enough to pick up the phone. Bring the resources to the officer.
9. Ensure suicide education eliminates the stigma of mental illness.
The human brain is programmed for survival – to desire pleasure and avoid pain. In the animal kingdom, humans are the only species that kills itself. To override the brain's survival programming, the human has to believe that suicide will end pain and suffering. Pain and suffering is a human condition, not a mental illness. Suicide ideation – thinking about suicide – involves suffering of the spirit and soul and is a breakdown of a human's coping ability – not a mental illness, not a personality flaw, not a character weakness. That stigma around this needs to be removed from the law enforcement ranks.
10. Realize it is harder for a female officer to ask for help.
Even as the year 2020 approaches, females still have to prove themselves in the law enforcement profession. Asking for help, or appearing weak or emotional, will not bode well for a female trying to prove she can do the job. This is another reason to bring services to the officer.
11. Recognize that officers consider handling internal department politics to be the most stressful part of the job.
Police administrators must create an environment where officers feel like valued members of the team and that leadership has their backs when officers are required to use force.
12. Understand that law enforcement culture will not change.
Agencies must change the way they approach officer wellness and bring the required services to the officer. Don't wait for the officer to have a meltdown. Don't wait for the officer to ask for help. Bring it to the officer.
Federal grants to fund officer wellness programs are available through the Law Enforcement Mental Health and Wellness Act of 2019. Information can be found here.
Copyright©2019 Barbara A. Schwartz. All rights reserved. No part of this article may be reproduced in any manner without the expressed written consent of the author.