How to build and sustain an effective officer wellness program: A Policing Matters Special
Learn how the Stanislaus County Sheriff's Office's built an award-winning holistic officer wellness program
---
Register to attend this webinar on Wednesday, March 29, at 1 p.m. ET / 12 p.m. CT / 10 a.m. PT
In 2022, the Stanislaus County Sheriff's Office in central California received the NLEOMF's Destination Zero Officer Wellness Award. The department's mission to create a culture of wellness had been ongoing but recent events brought about a need for more assistance for personnel. Following a series of traumatic events in the local area, including the line-of-duty death of Deputy Bob Perris, a wellness program was created to offer resources to assist personnel in recovering from those dark days.
The agency brought in a full-time wellness coordinator and developed a comprehensive program designed to provide mental and physical support for all its staff. This holistic wellness program includes a peer support team that facilitates debriefing after critical incidents, five chaplains available to provide counseling, and a full-time psychologist. All new hires are required to read Dr. Kevin Gilmartin's book "Emotional Survival for Law Enforcement" and the department implemented suicide prevention training to educate their staff on how to understand and identify warning signs. Physical wellness options include access to an athletic trainer, an onsite gym, free access to a Cross Fit facility, free yoga classes employees can attend during work hours and all employees have access to the Cordico wellness app.
During this exclusive live event, Policing Matters podcast host Jim Dudley will speak with Stanislaus County Sheriff Jeff Dirske and Sergeant Aaron Costello about:
How to develop an effective wellness program that gets buy-in from officers
The importance of implementing a culture of wellness from the top down
The key components of a comprehensive wellness program
Strategies to incentive employee participation
How to manage and finance an officer wellness program
Register to attend this webinar on Wednesday, March 29, at 1 p.m. ET / 12 p.m. CT / 10 a.m. PT
MEET THE SPEAKERS: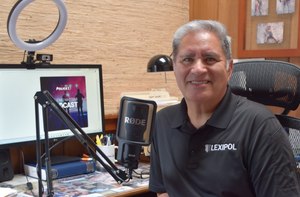 MODERATOR: James Dudley is a 32-year veteran of the San Francisco Police Department where he retired as deputy chief of the Patrol Bureau. He has served as the DC of Special Operations and Liaison to the Department of Emergency Management where he served as Event and Incident Commander for a variety of incidents, operations and emergencies. He has a Master's degree in Criminology and Social Ecology from the University of California at Irvine. He is currently a member of the Criminal Justice faculty at San Francisco State University, consults on organizational assessments for LE agencies and hosts the Policing Matters podcast for Police1.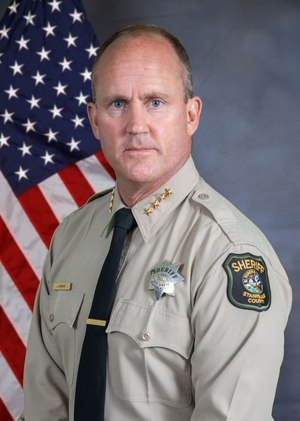 Sheriff Jeff Dirkse was born in Southern California and raised in Denair. He graduated from Turlock High School in 1990 and the United States Military Academy at West Point, NY, in 1994, with a Bachelor of Science degree. He subsequently served in the US Army as an Infantry Platoon Leader, Ranger Platoon Leader, Infantry Company Commander and most recently was a Watch Officer at Special Operations Command, Europe. Sheriff Dirkse began his career in law enforcement in 2007 with the Stanislaus County Sheriff's Department. He served on patrol and as a detective in STING (Special Team Investigating Narcotics and Gangs) and rural crime. He was promoted to sergeant in 2013 and served on patrol and in internal affairs. In 2015, he was promoted to lieutenant and was appointed as the Chief of Patterson Police Services. He manages the Explorer program and was a founding member of the Sheriff's Department's Mobile Field Force, which assists other agencies during disasters and search and rescue missions. Jeff Dirkse was sworn into the office as Sheriff-Coroner on January 7, 2019. 
Sergeant Aaron Costello began his law enforcement career in 2003 with the Stanislaus County Sheriff's Department. He has worked on patrol and as a detective in the gang unit. He was promoted to sergeant in 2013. Since the beginning of his career, he has been assigned to the SWAT team and currently functions as the team leader. Over the years he has been involved in instruction for EVOC, range, defensive tactics and physical fitness. As a supervisor, he is currently in charge of the Special Vehicle Operations Unit.  
Complete the form below to register: