Mich. mental health experts partner with state to create first responder training, support program
The Frontline Strong Together program will include peer support training, telehealth services and a statewide clearinghouse of resources
---
By Laura French
DETROIT — Mental health experts at a Michigan university have partnered with the state to develop a training and support program for first responders and their families. 
The Frontline Strong Together program, developed through the Wayne State University (WSU) Department of Psychiatry and Behavioral Health Sciences, will be made available to first responders and their families electronically and in-person throughout all 83 Michigan counties later this year, according to the WSU School of Medicine.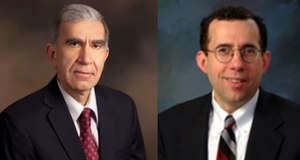 The program will include peer support training, mental and behavioral telehealth services and a statewide clearinghouse of additional mental health resources. 
First responders will have access to training videos, manuals and curriculums on mental and behavioral health and peer support, and a website will also be set up to provide videos by mental health experts and materials for families and peers. 
Topics to be covered will include:
how to recognize self-harm and substance abuse; 
how to recognize psychiatric symptoms; 
how to use non-violent communication to deescalate crises; 
how to use coping mechanisms for stress and trauma; and
understanding when and where to seek mental health treatment. 
Telehealth services will include mental health assessments, cognitive behavior therapy, outpatient mental health therapy and medication management, as well as referrals for in-person assistance when needed. 
In addition, WSU researchers plan to develop a three-hour training program for police and firefighter cadets as well as an eight-hour program for academies, departments and field training officers on providing peer support and identifying daily stressors, anger and signs of depression. 
"The goal of peer training is not to 'fix' all of the problems, but rather to know how to handle and communicate about certain situations," stated Alireza Amirsadri, M.D., associate professor of WSU Psychiatry and Behavioral Neurosciences and the main developer of the project. 
The program will be developed and implemented with a steering committee that includes representatives from the Michigan Professional Firefighters Union, the Fraternal Order of Police and the Department of Corrections, as well as paramedics and dispatchers.
In addition, WSU experts will team up with Kenneth Wolf, Ph.D., director of the consulting company Incident Management Team, and the Michigan 211 crisis and referral network in developing training and resources.
The program development is funded through a $2 million grant from the Michigan Department of Health and Human Services. 
"Frontline Strong Together distinguishes Wayne State University in that the research we do is not in some ivory tower. This is right in the trenches with the community, in real time, to develop evidence-based approaches to help as many people as possible," said David Rosenberg, M.D., chair of the WSU Department of Psychiatry and Behavioral Neurosciences, in a statement. "We go where the data is and implement the best practices."