Opinion: TV show focuses much-needed spotlight on officer mental wellness
The April 8 episode of S.W.A.T. offers an open conversation about the complexity of police suicide and a message of hope
---
"I know we're more likely to kill ourselves than die in the line of duty, but how do we fix it?" The April 8 episode of S.W.A.T. not only asks that question, but it also lays the groundwork for the answer. More than a television show, it's an open conversation, an understanding of the complexity of suicide and a message of hope. 
As co-founder of Blue H.E.L.P., our organization works to reduce mental health stigma through education, advocate for benefits for those suffering from post-traumatic stress, acknowledge the service and sacrifice of law enforcement officers we lost to suicide, assist officers in their search for healing, and bring awareness to suicide and mental health issues.
We see every day the toll that mental health stigma takes on our nation's first responders. In 2019, at least 228 police officers died by suicide – higher than all other line of duty deaths combined.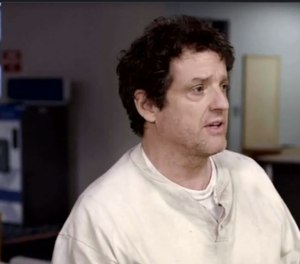 It's an issue that has long been taboo to talk about in the law enforcement community. But we know that more open conversation is desperately needed to change the culture and destigmatize asking for help.
That's exactly what S.W.A.T. sets out to do. Many shows have tried to tackle the issue but have fallen short because they have over-simplified the officer's distress, chosen to focus on one reason as the central cause of the suicide or, muddle the issue in too many other storylines. Many do not consult partners working on the ground, or the experts best positioned to advise on the issue. Not the case here. This particular episode was crafted in collaboration with the National Suicide Prevention Lifeline, a leading resource with the skills and experience to help ensure that SWAT was doing justice to this story.
The illustration of personal distress intertwined with the need to continue with the job, continue to answer calls and serve the community, is crafted with care and understanding. Taking a conversational approach, the episode focuses on the mental health journeys of several core characters. It feels as if the characters are speaking directly to you. They are. They are speaking directly to first responders – calling on them not to stay silent and to see that it's ok to talk about what you're feeling with friends and family, coworkers, and even a mental health professional.
In the words of Bryanna Mellen, who lost her father, corrections officer Michael Mellen, to suicide,
"My dad went through a lot of things alone because of the stigma and 'tough guy' persona. It really made my heart hurt that he especially didn't have co-workers who were there for him, because they were the people that were going to truly understand what he was going through and what he was feeling. If he had just opened up and talked about what he was going through, I like to believe it would have made a difference. Everything Buck said I could picture my dad saying to his buddies, because I know he was feeling all the same things. It made me really hopeful that someone who is depressed and/or suicidal will see the episode and reach out to a coworker, friend, family member, therapist about how they're feeling."
Savvy viewers will pick up on the educational aspects, they will note the tips for assisting someone in jeopardy woven into the episode. Asking, "Are you thinking of killing yourself?" "Do you have a weapon on you?" And awareness of some of the signs such as giving away personal items, saying goodbye to people and withdrawal from others.
The episode's debriefings with a mental health professional is a tactic utilized by the Los Angeles Police Department, a current leader in the field in addressing law enforcement mental health.
Ultimately, this episode is a reminder of who we are to others and who we should be to ourselves. Our lives are so closely intertwined that the roots that lie beneath the surface are the ones that will tighten up when we need them most. We should expose those roots to each other as often as possible, knowing they are there may mean the difference between life and death.
S.W.A.T. exposed those roots for all the characters, hopefully, they will give others the courage to do the same.
It's not often that a primetime series takes the time and care to shine a light on such a difficult topic that deeply impacts the fabric of our law enforcement community, and the community at large. My sincere hope is that this opens a much-needed dialogue and gives permission to those who are afraid to share their struggles, and empowers them to seek help. There is hope, there is always hope.