Racing to recovery: How motorsports supports officer wellness
The motorsports industry has become one of the first sports to truly take notice of police suicide
---
Law enforcement faced many challenges in 2020 including COVID-19, movements to defund the police and what could be perceived as a loss of public support. There has been increasing concern for the emotional well-being of officers and significant efforts have been made to normalize seeking help in the profession.
Proof that more officers are seeking help has been reflected in the increased number of voluntary calls to national hotlines. "The content of the calls has changed. The social shift has taken a toll on officers from all over the United States of America," said Stephanie Samuels founder and president of COPLINE.
By raising awareness about law enforcement suicide, we have seen an increase in the number of departments and organizations working toward prioritizing officer emotional wellness. While not widely acknowledged, the motorsports industry has become one of the first sports to truly take notice of police suicide.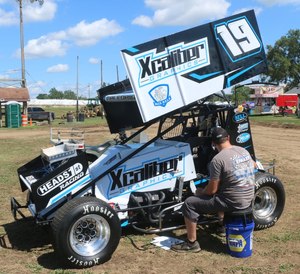 In 2018, Thin Blue Line Motorsports revealed a dragster that bears the dates of all officers lost to line of duty death and to suicide from January 1, 2008, to October 5, 2018. It became the first known car to honor officers lost to suicide side-by-side with traditional line of duty deaths. 
In early 2020, Indiana Race Saver Sprints cars featured the Blue H.E.L.P. logo and raised awareness and funds for the organization.
Finally, Bryan Simpson Hixon, owner of Hixon Motor Sports (HMS), wrapped two IMSA Pro cars at Hixon's own cost to represent Blue H.E.L.P. and law enforcement suicide awareness for the 2021 Mazda MX-5 Cup series. The HMS team made its debut at the World Center of Racing, Daytona International Speedway, on January 27, 2021. Before the weekend was out, motorsports enthusiasts could find the HMS car on the iRacing platform.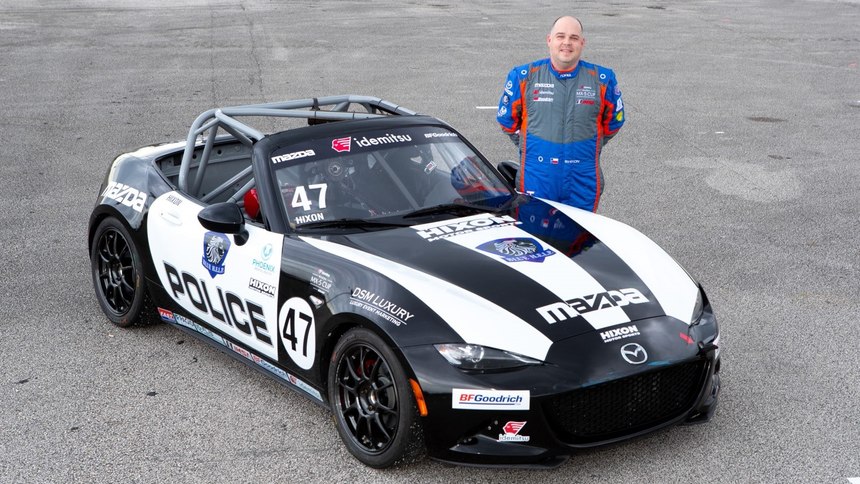 Hixon is no stranger to emotional struggles and understands the challenges of finding the right treatment, sharing your story, and helping others to heal.
"I went through a dark period in my life. I have hit rock-bottom. I've had PTSD. I have had major depression. If it weren't for Phoenix Mental Health, I'm not sure I would be here today to tell my story," said Hixon. "Because of what I went through, I believe we can all recover if we seek the appropriate help. Do not give up. Somehow, I made it over to the other side, the good side, and I'm alive to talk about it and to help others.
"I was proud to have two police livery Blue H.E.L.P./Phoenix Mental Health race cars at Daytona. We had a lot of TV time, and I hope every police department in America sees our phenomenal first race. The commentators loved that HMS drove for a cause and showed that motorsports aren't just about being a race car driver, it's also about showing we care as a team and as individuals about our social responsibility."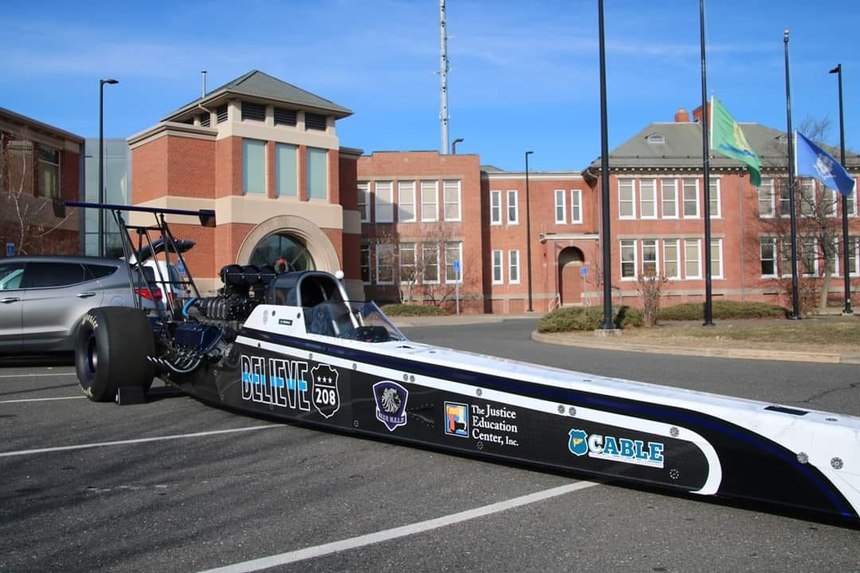 While the motorsports industry continues to raise awareness about LE suicide and mental health, let's do our part by continuing the conversation with our brothers and sisters in blue. You can start by watching something you don't see every day, a police car leading a chase. Bring it up on your phone or laptop and use it as a conversation piece. We never know what will encourage someone to open up about their struggles, be ready to listen.
POLICE1 RESOURCES
From choosing the right mental health clinician to breaking the mental health stigma in law enforcement, the following is a collection of content on Police1 for police officers at all levels.
How to prevent police officers from dying by suicide
Emotional wellness and suicide prevention for police officers
Are we complicit in police suicide?
Policing Matters Podcast: How to help prevent police officer suicide
7 ways to prevent police suicide by focusing on overall officer well-being
Police health and wellness: 5 myths we must bust
Suffering in silence: Mental health and stigma in policing
4 things police leaders should be doing to stop police suicide
How to launch a successful peer support program
My husband's suicide: Recognizing predictors of police suicide
Breaking the Silence: Preventing Suicide in Law Enforcement
How to prevent PTSD from leading to police suicide
9 ways for cops to fight mental health stigma
What first responders should seek in mental health clinicians