Study: More officers died by suicide than in the line of duty in 2017
A study found that 140 police officers died by suicide in 2017, compared to 129 officer LODDs
---
By Police1 Staff
NEWTON, Mass. — A recent study found that more firefighters and police officers died by suicide in 2017 than all line-of-duty deaths combined.
USA Today reported that 103 firefighters and 140 police officers died by suicide in 2017, compared to 93 firefighter and 129 officer line-of-duty deaths, according to the Ruderman Family Foundation, a philanthropic organization that fights for the rights of people with disabilities.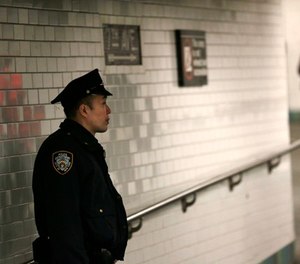 The study also found that little has been done to address PTSD and depression in responders, even though they are five times more likely than civilians to suffer from symptoms.
Study co-author Miriam Heyman said suicides are not reported as much as the high-profile on-duty deaths.
"It's really shocking, and part of what's interesting is that line-of-duty deaths are covered so widely by the press but suicides are not, and it's because of the level of secrecy around these deaths, which really shows the stigmas," Heyman said.
Heyman added that five percent of departments do not have suicide-prevention programs.
"There is not enough conversation about mental health within police and fire departments," the study says. "Silence can be deadly, because it is interpreted as a lack of acceptance and thus morphs into a barrier that prevents first responders from accessing potentially lifesaving mental health services."
The study suggested programs such as peer-to-peer assistance, mental health checkups and time off after particularly hard calls.
First Responder White Paper_Final by Ed Praetorian on Scribd