Police1.com Editorial Advisory Board
---

Paul Cappitelli
Captain (ret.)
Paul Cappitelli is an honorably retired law enforcement professional with over 40 years of experience. From 2007-2012, Paul served as executive director for the California Commission on Peace Officer Standards and Training (POST). Prior to his POST appointment, he retired at the rank of captain from the San Bernardino County Sheriff's Department in California, following 29 years of service. He is currently a public safety consultant.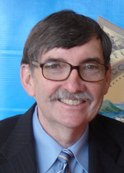 Gordon Graham
Lexipol co-founder
Gordon Graham is a 33-year veteran of law enforcement and the co-founder of Lexipol, where he serves on the current board of directors. Graham is a risk management expert and a practicing attorney who has presented a commonsense risk management approach to hundreds of thousands of public safety professionals around the world. Graham holds a master's degree in Safety and Systems Management from the University of Southern California and a Juris Doctorate from Western State University.

Keith Graves
Police Sergeant (ret.)
Keith Graves is a retired police sergeant who worked in the San Francisco Bay Area for 29 years. He was named as California's Narcotics Officer of the Year and is a prior winner of MADD's California Hero Award. He has years of experience as a Narcotics Detective and a Narcotics Unit Supervisor and is a Drug Recognition Expert Instructor.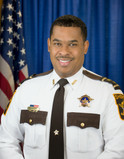 Booker Hodges
Assistant Commissioner of Law Enforcement, Minnesota DPS
Dr. Booker Hodges is currently the assistant commissioner of law enforcement for the Minnesota Department of Public Safety. He has worked as a school resource officer, patrol deputy, gang detective, SWAT operator, sergeant and inspector. Hodges is the only active police officer in the history of the NAACP to serve as a branch president, a position he held for five years.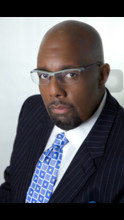 Matthew Horace
Security Analyst
Matthew Horace is a law enforcement and security analyst and commentator on CNN, MSNBC, CBS and FOX. He is a security executive and a professor teaching crisis communications at the Fairleigh Dickinson University School of Criminal Justice and a 28-year veteran of local, state and federal law enforcement.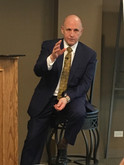 William J. Lewinski
Executive Director, Force Science Institute, Ltd.
William Lewinski, Ph.D., is one of the world's leading behavioral scientists whose work has focused primarily on the study of the human dynamics involved in high-stress, life-threatening encounters. He has a Ph.D. in police psychology and is a professor emeritus of law enforcement at Minnesota State University, Mankato, where he taught for more than 28 years. He now serves as the executive director of the Force Science Institute, a research, consulting and training organization focused primarily on human behavior in use-of-force situations.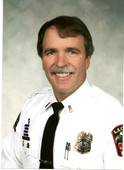 Dan Marcou
Police Trainer
Lt. Dan Marcou is an internationally recognized police trainer, who was a highly decorated police officer with 33 years of full-time law enforcement experience. Marcou's awards include Police Officer of the Year, SWAT Officer of the Year, Humanitarian of the Year, and Domestic Violence Officer of the Year.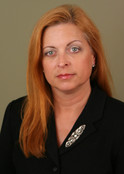 Mildred K. O'Linn
Partner, Manning & Kass
Mildred K. O'Linn is a partner in the Los Angeles office of Manning & Kass, Ellrod, Ramirez, Trester LLP. She has an unparalleled background as an attorney and technical expert in peace officer civil liability, training and tactics and the defense of governmental entities. She was a police officer for eight years at the Kent State University Police Department. Subsequently, she served as the Legal and Technical Advisor for the Law Enforcement Television Network, Inc.(LETN).

Joel Shults
Chief (ret.)
Dr. Joel Shults currently serves as a registered psychotherapist and pastoral counselor in southern Colorado. He recently retired after 40 years in criminal justice. He has served in campus law enforcement as chief of police for Adams State University and director of public safety at Hannibal-LaGrange University. Shults began his career as an Army MP, then served as a municipal police officer, detective and chief of police.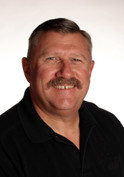 Dave Smith
Director of Video Training, Police1 Academy
Dave "Buck Savage" Smith is an internationally recognized law enforcement speaker, trainer, video personality and author. He began his police career in Arizona, holding positions in patrol, SWAT, narcotics, supervision, investigations, training and management. Smith holds numerous instructor certifications in firearms, defensive tactics and human performance, and is a proven expert witness and consultant.

Gregory Smith
Director, Institute for Law Enforcement Administration (ILEA)
As vice president for Law Enforcement Education and Director of the Institute for Law Enforcement Administration (ILEA), Gregory Smith is responsible for the overall management, operations and curriculum development. He provides general oversight of the Schools of Leadership, Center for Law Enforcement Ethics and the Law Enforcement Technical Assistance Program.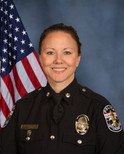 Bridget Thomerson
Commander, Training Division, Louisville Metro Police Department, Kentucky
Major Bridget Thomerson is currently assigned as the commander of the training division for the Louisville Metro Police Department in Kentucky. She is responsible for overseeing the recruitment and selection unit, the basic recruit academy, the firearms training unit, the advanced training section, the health and safety unit, and all certifications for instructors and curricula. Thomerson is a certified law enforcement instructor and is certified to teach patrol, investigations, child abuse investigations and leadership.