Law Enforcement and the Economy
Law Enforcement and the Economy
A recent poll by the Police Executive Research Forum found that more than half the agencies questioned have been affected by funding cuts during the past few months. Although the economic stimulus package had billions of dollars in relief for law enforcement, smart agencies had to find ways to stretch their budget dollars. Police1 presents the following news articles, tips and resources to help police officers out during the economic downturn.
Deciphering the secret language of grants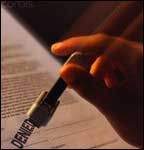 By Denise Schlegel, Police Grants Columnist
Grant writing! The very thought it can make you want to run away. Has someone ever placed a request for proposal on your desk, demanding that you be the one to write the grant and get the money so that the organization or program can keep on going? How are you as a member of the law enforcement community going to find that kind of time? Here are a few tips to help you get started
Related columns on grant writing:
Crime and the Economic Crisis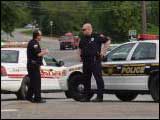 Most police departments will agree that with less money to put officers on the streets, and as the economy gets worse, the nation will see an increase in crime. The following articles discuss a growing trend in crime and violence due to the financial crisis.
Budgets and Cutbacks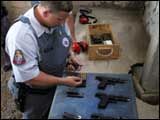 As the economy struggles, departments face the challenge of paying their officers Agencies have also cut back on training and purchasing new gear, which risks officers' safety. Read the following articles to learn about what departments across the nation have been dealing with.
In-Depth Coverage
Police Grants
PoliceGrantsHelp is a grants resource and community for LEOs that features the most extensive LE grant database available.
Featured Grant:
Do you want to receive the PoliceGrantsHelp newsletter?
Interested in TASER products?
Tips for Tight Times
Note: Some of these tips may be secure and will require member login.