Cleveland policy called into question after LEOs take gunfire twice but told not to pursue
Officers were shot at during two separate incidents and supervisors would not allow officers to give chase
---
By Adam Ferrise
Advance Ohio Media, Cleveland
CLEVELAND, Ohio — Cleveland Police Chief Calvin Williams on Tuesday addressed growing concerns that the department's policy regarding chasing violent suspects is preventing officers from doing their jobs and emboldening criminals.
The chief's sharply worded memo comes less than a week after officers were shot at during two separate incidents and supervisors would not allow officers to give chase.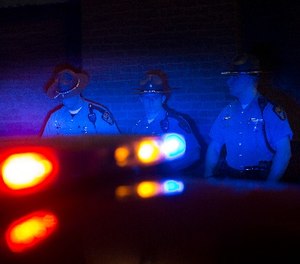 Both incidents, and three others involving officers who had their cars rammed by suspects but were not allowed to pursue them, led the police union and other city officials to question how Cleveland police officials are applying the policy on when officers are allowed to chase suspects.
 "These criminals now feel empowered to do whatever they want because they know they're not going to be chased," Cleveland City Councilman Mike Polensek said. "When you shoot at a cop, you're shooting at every one of us."
Williams, who did not directly address the recent incidents, defended the department's policy by saying that his officers are authorized to chase suspects. He said he crafted the policy based on the best-practices for chases and that the policy gives the best chance at protecting both police officers and residents.
"Officers are authorized to conduct vehicle pursuits in order to take violent suspects or intoxicated drivers into custody," he wrote. "This most certainly includes suspects who have committed violence, including attempting to harm our police officers."
The city enacted the policy in 2014, two years after a deadly chase involving 62 police cars that ended with more than a dozen officers firing 137 shots and killing Malissa Williams and Timothy Russell, who were unarmed.
An Ohio Attorney General investigation later determined the chase was a failure at all levels of the police department. This led Mayor Frank Jackson to invite the U.S. Department of Justice to investigate the police department. The Justice Department's report, which uncovered decades of unconstitutional policing practices at almost every level of the department, led the city to enter into a reform agreement in 2015 known as a consent decree.
The Justice Department mentioned the chase in its report, but said that investigators did not look at the chase specifically and the consent decree does not address chase policy. Consent decree monitor Matthew Barge did not return several messages seeking comment.
New policy enacted in 2014
The policy allows officers to chase people suspected of violent crimes or drunken driving. The officers are not allowed to give chase unless they get permission from a supervisor. If the supervisor calls off the chase at any point, they must stop or face discipline.
The policy is at some points intentionally vague, leaving room for supervisors to take into account a myriad of factors -- including road conditions, how fast the chase is going and how many others cars are on the road -- when deciding whether to authorize a chase.
"Officers shall err on the side of caution and interpret this policy in the most restrictive manner if, for any reason, this directive does not offer clear guidance for a specific set of circumstances," the policy says in bold type-face.  
Cleveland police spokeswoman Sgt. Jennifer Ciaccia said Williams plans to address during roll-calls at the beginning of each shift how the chase policy should be implemented, including when a chase should be authorized.
Union reacts
Lt. Brian Betley, the president of the Fraternal Order of Police union that represents Cleveland police supervisors, said the policy is vague because every situation that officers encounter has different criteria that supervisors must take into consideration.
The supervisors have to make real-time decisions using whatever information the officers involved are telling them over the radio. The policy sets the decision whether or not to authorize the chase squarely on the supervisor's shoulders.
"These supervisors have to make difficult decisions in the moment they're happening with the information they have," Betley said. "Then they have to live with the consequences."
Cleveland Police Patrolmen's Association President Jeff Follmer acknowledged that while supervisors have a difficult split-decision to make when authorizing chases, his officers feel stifled when supervisors call off chases for suspects, especially those involved in violent crimes.
"Violent crimes and shooting at police officers, those are at the top of the list for most serious offenses," Follmer said. 
Follmer said he believes that some suspects may be aware that officers are not being authorized to chase suspects. He also said he believes that supervisors are afraid of being disciplined for making the wrong decision.
"I would say they do," Follmer said. "I think they do know. Especially if you try it once and you get away with it, you'll know you can do it again."
The shootings
Someone opened fire Saturday on a home on Decker Avenue, just south of Superior Avenue in the city's Hough neighborhood. The shooter fired at least a dozen shots from a van, according to police reports. The bullets ripped through the home, where a 69-year-old woman was inside with her grandchildren -- ages 14, 12, and 5 months.
Two people outside the home ducked for cover and several bullets struck cars parked on the street, according to police reports. No one was injured.
Four Cleveland police officers went to the home to investigate and were interviewing witnesses when the same van returned. Someone in the van fired several more shots at the home. The officers and the residents dove for cover against cars and the home, according to police reports.
The officers did not give chase.
Cleveland City Councilman Basheer Jones, a member of council's Safety Committee whose ward includes the neighborhood where the officers came under fire Saturday, said he's in favor of more aggressive police tactics in certain circumstances, including when officers take gunfire. He said he wishes more supervisors would allow officers to give chase.
He said this issue something he plans to bring up to the city's administration.
"I want our officers to be safe and our citizens to be safe. But if they're so reckless to shoot at police they should be able to get them off the street," Jones said. "If the word gets out that we're not chasing and apprehending them, I would hate to think that they think they can get away with this."
In another incident on April 12, a sergeant in the newly-created police NICE Unit, which is a hybrid community-policing and intelligence gathering unit, took gunfire from a suspect. He chased the car and called out the locations of the car he was following before a supervisor called off the chase.
No one was hurt in that shooting and no arrests have been made. Investigators later learned the same car was stolen from a Cleveland Heights car lot and used to ram a police cruiser on April 7. The city has not fulfilled a public records request for police dispatch audio that might shed light on why the supervisor called off the chase.
Ciaccia said that pursuit will be reviewed, as is all police pursuits, no matter how long or short they are.
Police are also investigating two other incidents when police cruisers were intentionally rammed in recent weeks, but officers were not allowed to chase the suspects.
"When there are people out there that shoot at police officers and think they can get away with it because they won't be chased, heaven help us," Polensek said. "If cops are fair game to be shot at, everyone's fair game."
©2018 Advance Ohio Media, Cleveland
McClatchy-Tribune News Service