To record or not to record: When should cops turn on their body cameras?
One of the most critical components of any policy is determining when an officer should activate the camera and audio
---
Few forces are impacting law enforcement like video. Policing in the Video Age, P1's yearlong special editorial focus on video in law enforcement, aims to address all facets of the topic with expanded analysis and reporting.
In the third installment of this four-part signature coverage effort, we address training & policy in a recorded world. Click here to learn more about the project.
Navigating the complexity of BWCs is a challenge police departments continue to face. If you're in need of BWC training for your department, PoliceOne Academy has several online courses available, including "How to Implement a BWC Program." Start your path to becoming an expert by visiting PoliceOneAcademy.com and submitting a request to learn more.

There is a consensus that prior to a police agency implementing a body-worn camera program, police executives must ensure a well-defined use policy is in place. Agreeing on the need for a policy is easy, but determining what that policy should entail is where the "rubber meets the road" and the consensus can drift apart.
There are four main areas of concern regarding the use of body-worn cameras by police officers: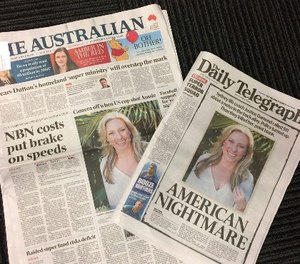 1. Activation;
2. Recording;
3. Retention;
4. Preservation.
A comprehensive policy should address each of these areas. However, one of the most critical is determining when an officer should activate the camera and audio.
What do model policies say?
A review of model policies from the Police Executive Research Forum (PERF), International Association of Chiefs of Police (IACP), U.S. Department of Justice Office of Community Oriented Policing Services (COPS) and Bureau of Justice Assistance (BJA) provides some common policy points and suggestions for implementation.
Similarly, a review of model policy suggestions from the American Civil Liberties Union (ACLU), the Brennan Justice Center at New York University School of Law and The Leadership Conference on Civil and Human Rights provides nearly identical policy statements with slight variations from those of PERF, IACP, COPS and BJA.
I can almost sense the reaction from readers ready to run to the comments section below and fire off indignant missives that the latter groups are expected to "differ" since they are traditionally antagonistic to law enforcement interests. But before pounding down on your keyboard, hang around for the rest of the points I have to make.
Let me begin by citing section 1(b) of the ACLU Model Act for Regulating the Use of Wearable Body Cameras by Law Enforcement: "Both the video and audio recording function of the body camera shall be activated whenever a law enforcement officer is responding to a call for service or at the initiation of any other law enforcement or investigative encounter between a law enforcement officer and a member of the public, except that when an immediate threat to the officer's life or safety makes activating the camera impossible or dangerous, the officer shall activate the camera at the first reasonable opportunity to do so."
Compare this with the IACP Body Worn Cameras Model Policy III (B)(1): "Officers shall activate the BWC to record all contacts with citizens in the performance of official duties."
Now compare it to Protocol #7 in the joint COPS and PERF publication Implementing a Body-Worn Camera Program: "As a general recording policy, officers should be required to activate their body-worn cameras when responding to all calls for service and during all law enforcement-related encounters and activities that occur while the officer is on duty."
As a statement of policy, I prefer the ACLU model which, within one paragraph, provides the officer a more comprehensive guideline that takes into account the fact that officers operate in an imperfect world under stressful conditions not always conducive to immediately activating a body-worn camera.
Neither the IACP nor COPS/PERF models have any statement regarding officer discretion relating to the reasonableness of activation in light of the situation confronting an officer. This is just one example of how the approach to crafting and implementing a body-worn camera policy can differ and why it is useful to gather a broad range of perspectives when considering the use of this technology.
THE JUSTINE DAMOND SHOOTING
After the shooting and killing of Justine Damond by Minneapolis Officer Mohamed Noor earlier this year, the Minneapolis Police Department changed its policy and required officers to turn on their body-worn cameras when responding to a 911 call. A subsequent story in MPR News noted that prior to the Damond shooting, most Minnesota agencies left camera activation to the discretion of the officer, citing a PERF-recommended policy of activation upon an officer's arrival at the scene as not being adopted by the majority of Minnesota agencies.
In March 2017, a local ABC affiliate conducted an analysis of Minneapolis police officer recording hours and found an average recording time of 20 minutes during an 8-hour shift. Criminal justice experts said this seemed very low. A fair assessment would require more data since the MPD program has only been in place since June 2016.
Nonetheless, in the aftermath of the Damond shooting the discretionary policies of other agencies are being reconsidered. The Minneapolis Police Department's policy regarding the use of body-worn cameras will certainly, among other matters, be a topic of litigation in the case since the prevailing question post-incident has been, "Why were the officers' cameras not activated?" Despite a policy with the stated purpose of "[E]nhancing accountability and public trust by preserving evidence of officer interaction with citizens" the Minneapolis Police Department's body-worn camera policy failed to accomplish that goal in the Damond shooting. Policy changes need to address this failure with reasonable and practical requirements for officer activation of body-worn cameras.
Recording guidelines
Another important policy consideration is providing guidelines on actual recording. This is closely associated with activation guidelines since it covers specific instances when a camera can be activated to record events. However, this part of the policy should also provide examples of situations where recording would not be appropriate, such as with crime victims or in consensual encounters where an individual has an expectation of privacy. Recording guidelines place limits on officer discretion to record and generally require an officer to provide a justification for failing to record mandatory events.
Policies must maintain balance
Lessons learned from past experiences are the source of future practices, but not all corrective measures are necessarily an improvement. A draconian policy that removes the ability for officers to make reasonable discretionary judgments is not the answer either. The balance between public transparency, officer safety, citizen privacy rights and officer privacy rights has to be maintained when drafting a comprehensive body-worn camera policy.