When supervision of criminal informants goes south
Failure to manage confidential criminal informants can lead to personal and municipal civil liability, and even criminal prosecution of officers
---
Jonathan Santiago, Nel Sothy and Mihran Mosko sued the Lowell Police Department (LPD), Detective Thomas Lafferty and the City of Lowell, Massachusetts, pursuant to 42 U.S.C. § 1983 (federal civil rights statute). [1]
The plaintiffs alleged that the City of Lowell, through its superintendent of police, adopted a "custom" of failing to supervise the operation of criminal informants. Moreover, this failure to supervise amounted to "deliberate indifference" to the "known and obvious consequences" (i.e., violations of constitutional rights) suffered by the plaintiffs to the suit. [2]
The LPD had a special unit of detectives, known as the special investigations section (SIS), dedicated to combating narcotics and vice-related offenses. The SIS often utilized confidential informants (CI) to assist in investigations. The LPD created an official policy in 1989 to protect against potential abuses concerning the use and operation of CIs. The policy, known as the "1989 Informant Policy," required detective informant handlers to run background checks on potential informants to ensure their reliability and suitability for use. Moreover, the informant policy required handlers to maintain a documentation system (informant file) of information relevant to the operation, use and background of the CI.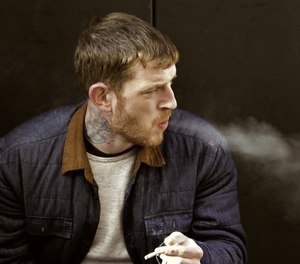 The court observed that SIS detectives did not follow the written requirements outlined in the informant policy. Several SIS detectives testified to their persistent failure to adhere to the policy mandates. These failures included:
Systematic failure to document in writing the information received from informants;
Systematic failure to vet informants, i.e., conduct appropriate suitability/reliability informant background investigations;
Systematic failure to supervise detective use and operation of informants.
In fact, Detective Lafferty, who worked in SIS from 2005-2013, and several other SIS officers, were not even aware of the existence of the informant policy.
The court's opinion provided multiple examples of how Detective Lafferty and other officers failed to properly supervise, control, manage, operate and vet confidential informants in narcotics investigations. For example:
The SIS began to operate a confidential informant known as "FA" in 2001 or 2002. There was no evidence that a suitability/reliability background investigation was done on him by any SIS officer.
In 2003, FA was involved in the arrest of a person for cocaine found in his car. A trial resulted in a hung jury. The purity of the recovered cocaine was low, and the prosecutor suspected that FA planted the drugs.
In 2004 and 2005, FA was arrested for cocaine trafficking and the sale of counterfeit goods. An LPD sergeant determined that FA was unreliable for future use by SIS, but there was no documentation of this decision.
In 2006, an assistant district attorney decided that FA was unreliable and believed that FA lied to him and arranged for misinformation to be supplied to the police.
In 2008, FA was arrested for assaulting an LPD officer. At that time, he had pending charges for cocaine trafficking and was on probation for cocaine distribution. Detective Lafferty decided to use him as an informant without vetting him, checking his criminal history or speaking with former SIS officers who used him in the past. [3]
Lafferty asked his sergeant supervisor for permission to operate FA as a CI, telling the sergeant that FA was reliable, and SIS had used him in the past. There was nothing in FA's file questioning FA's reliability.
Lafferty's sergeant told him to seek permission to operate FA from the same assistant DA who previously found FA unreliable. Lafferty claimed he secured the assistant DA's permission, but the assistant DA had no recollection of the request and said he would have denied use.
In 2009, FA was the target of a drug investigation by other SIS detectives. Through a separate CI, they made two narcotics purchases from FA. Undaunted or challenged by superiors, Lafferty continued to operate FA as his CI.
In 2010, Lafferty developed a second CI known as "FB." Other SIS officers made three controlled narcotics buys from FB and executed a search warrant at his home. Lafferty, without supervisory objection, continued to use FB as a source.
In 2012, FB informed Massachusetts State Police (MSP) detectives that FA was a large-scale narcotics dealer who was involved in planting drugs on people and that he was a CI of the LPD.
The MSP informed an assistant DA of several LPD drug cases that FB claimed were compromised by illegal actions taken by FA. The assistant DA independently recalled a separate case in which FA was accused of planting evidence. Another assistant DA initiated a review of several cases involving both FA and FB. He concluded that there was insufficient evidence to bring criminal charges against FA or FB but found "that SIS had failed to adhere to officially-promulgated policies" regarding the use of informants.
As a result of the assistant DA's investigation, at least 16 pending cases, including that of the three plaintiffs in this matter, were dismissed by the district attorney and two convictions were vacated.
Result of Litigation
The court refused to dismiss the case against Detective Lafferty, denied his request for qualified immunity and set the case for trial.
The court observed that based upon the information alleged, "a reasonable jury may infer that Defendant Lafferty … turned a blind eye to what may very well have been the informants' planting evidence … and failed to make any determination that the information provided by FA and FB had any indicia of reliability."
In respect to municipal liability, the court likewise rejected a dismissal motion and observed that the LPD's consistent failure to enforce its "1989 Informant Policy" may result in a jury finding that it amounted to a municipal "custom." [4] Moreover, such consistent failure to enforce the policy requirements "may demonstrate deliberate indifference to the very risks that policy was intended to mitigate." Finally, the court opined, "a jury could further conclude that refusing to supervise the use of confidential informants … causes … the officers' blindness to the possible planting of evidence."
Recommendations for supervising CIs
Law enforcement failure to properly supervise, manage and control confidential criminal informants can lead to serious problems including personal and municipal civil liability and even criminal prosecution of law enforcement officers. Here are several recommendations to help prevent or ameliorate some of these problems:
Create a policy
Establishing and adhering to a well-crafted informant policy will help to reduce the impact of the most egregious of informant problems. All department personnel who are involved in operating or supervising the operation of confidential informants must be familiar with all policy rules, regulations and requirements and follow them to the letter.
Maintain a separate file for each informant
Each informant should have his or her file that contains mandated suitability and criminal background checks; [5] and all required informant admonishments (i.e., the operational restrictions and limitations that each source is made aware of). It must include written copies of all substantive operational reports provided by each source and records of monetary payments to the source, if applicable. Likewise, records of how the informant's information was used and who received that information should be located in the file. Files should be maintained in a secure area separate from regular department/agency investigative files with access restricted to specified personnel.
Carefully monitor informant payments
To protect informant handlers from allegations that they pocketed informant payments, at least two officers/agents must be present and observe all informant payments. Each source should be required to sign and date a receipt that reflects the actual amount of the payment received. The officers present at the time the payment was delivered must also sign and date the receipt.
When an informant agrees to testify in a criminal case, the source's payment history must be disclosed to the prosecutor before the informant testifies because monetary payments to witnesses are grounds for impeachment by defense counsel. The prosecutor has a constitutional duty to disclose the payments to defense counsel pursuant to Brady v. Maryland.
Recognize that informants belong to the department/agency
Departmental policy must make clear that informants are not the personal property of the officer/agent. Instead, it must be clear that these sources belong to the department and/or agency. No officer/agent should be permitted to develop and operate an informant outside of the rules, regulations and procedures created for informants by department policy. So-called "hip-pocket" informants should never be allowed because when things go south with a hip-pocket source the department shoulders the blame.
Prohibit tip-offs to informants
Law enforcement officers who operate informants or supervise their operation must never become involved in "tipping" informants to investigative efforts being directed against them. Officers handling informants must be regularly reminded of the consequences that will befall them if conduct of this nature is revealed. Supervisors of informant handlers must be vigilant and constantly alert to take appropriate action in case information of this nature comes to their attention. Alerting the informant to watch out for or be wary of investigators trying to target them so that they can take precautions to subvert the investigation is a serious criminal matter. At a minimum, it involves obstruction of justice, a felony crime in all jurisdictions.
Even more damning is the practice of alerting an informant to the fact that someone in his circle of friends, acquaintances, or criminal associates is providing information that could be used against him in a criminal prosecution. Tips like this can result in the murder of the cooperating individual and may lead to murder charges against the law enforcement officer who leaks the information. [6]
Authorize informant participation in non-violent criminal activity
The 2006 Attorney General FBI Informant Guidelines [7] requires that the participation by an informant in non-violent criminal activity must be authorized by an FBI Special Agent in Charge and the chief federal prosecutor of the region. The Guidelines also state that the FBI is never permitted to authorize an informant to participate in an act of violence except in self-defense or the defense of others.
The 2006 Informant Guidelines for the FBI provide quality direction and guidance for all law enforcement agencies and departments. No authorization should be given to an informant to engage in non-violent crime unless the department head, such as the police chief and the chief prosecutor for the district, approves the authorization in writing. The authorization must be specific as to the time frame, type and level of the crime/crimes authorized.
Take action when an informant participates in unauthorized criminal activity
Once a law enforcement officer develops information amounting to probable cause that an informant is engaging in unauthorized criminal activity, the officer must take appropriate action to properly handle the problem. Departmental policy must be clear on this issue. Under no circumstance should a law enforcement officer alert an informant that law enforcement is aware of his criminal conduct. The informant handler's superiors must be notified in writing of what the handler has learned. The department/agency head must make a written notification to the appropriate district prosecutor of what has been revealed. At that time a joint decision between the department head and the district prosecutor should be made regarding the legally appropriate steps to take going forward.
Once it has been established that an informant has engaged in unauthorized criminal activity, the use of that person as an informant should cease unless the department head and district prosecutor agree the relationship may continue with tighter controls in place. Continued use of the informant may be required because of the magnitude and importance of the case the informant is reporting on or the fact that the lives and safety of undercover officers or others might be placed at risk if the informant is suddenly removed from the operation.
Never accept anything of value from an informant
Nothing places informant handlers or their supervisors at more personal risk or jeopardy than accepting something of value from an informant. Once the informant has given something of value to a law enforcement officer, that source will always be able to hold that gift or series of gifts over the head of the officer and be able to extract more information and favors from the officer.
The 2006 FBI Informant Guidelines recognize the negative potential of this slippery slope and consequently forbid the exchange or giving/receiving of gifts or anything of value with an informant except for something of nominal value. The 2006 Informant Guidelines also forbid FBI personnel from engaging in any business or financial relationships with informants.
References
1. Santiago v. Lafferty and the City of Lowell (CA No. 13-12172) (U.S.D.C. MA. 2017).
2. The Lowell Sun Newspaper reported on 7/11/19 that the City of Lowell, Massachusetts, settled this lawsuit with the three plaintiffs for $750,000.
3. Lafferty was told by FA's lawyer that FA was a CI for SIS in the past.
4. In Monell v. Dept of Social Services of N.Y. 436 U.S. 658 (1978), the Supreme Court ruled that municipal corporations could be found liable for constitutional rights violations pursuant to the unlawful execution of a formal policy or custom. The standard of liability in such matters is "deliberate indifference" and there must be proof of a "direct causal link" between the municipal misconduct and the injuries sustained by the plaintiff. See Bd. Of Cty Com'rs of Bryan Cty. V. Brown 520 U.S. 397 (1997).
5. We have seen the consequences of the Lowell Police Department's failure to follow LPD policy and conduct a serious background and suitability investigation on a potential informant before operating the individual as a criminal informant.
6. For more direct substantive information on this particular admonition see, Donahue v. United States, 634 F.3d 615 (1st Cir. 2011).
7. The Attorney General's Guidelines Regarding the Use of FBI Confidential Human Sources, 2006.