CHP officer dies from crash injuries
Officer Andy Ornelas was thrown from his motorcycle Nov. 23
Duty Death: Officer Andy Ornelas - [California]
End of Service: 12/02/2020
---
By Police1 Staff
LANCASTER, Calif. – A California Highway Patrol officer has succumbed to injuries suffered in a crash last month.
According to Fox 40, Officer Andy Ornelas died at a hospital Wednesday after he was thrown from his motorcycle Nov. 23.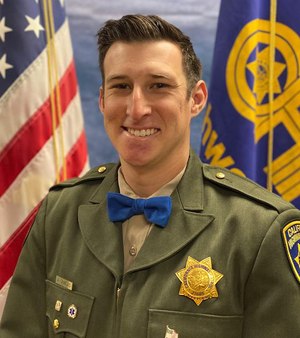 Ornelas was riding when a vehicle pulled from the right shoulder and attempted to make a U-turn in the officer's path.
The officer struck the vehicle and was thrown from his motorcycle.
Ornelas worked for CHP for four years, according to the report.
"On behalf of the entire CHP family, my thoughts are with Andy's loved ones, the members of the Antelope Valley squad, and all who knew him as we all grieve his death and mourn the promising future this young officer had before him," CHP Commissioner Amanda Ray said in a statement.