Fla. SRO suffers fatal heart attack
The officer collapsed after he returned home from a day serving as camp leader for the local Police Athletic League's Police Camp
Duty Death: Officer Steven J. Brown - [Port St. Lucie Police Department, Florida]
End of Service: 06/12/2019
---
By Police1 Staff
PORT ST. LUCIE, Fla.  — An officer suffered a fatal heart attack Wednesday.
According to the Officer Down Memorial Page, Officer Steven Brown was a camp leader for the Port St. Lucie Police Athletic League's Police Camp. After three days of strenuous outdoor activities, Brown had a heart attack and collapsed when he returned home at the end of the third day.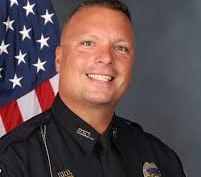 Brown was involved with the camp as part of his summertime duties as a school resource officer.
The officer served with his department for 14 years and is survived by his wife, daughter and son.