Indiana police officer fatally shot outside federal building
Detective Greg Ferency, of the Terre Haute Police Department, was a 30-year law enforcement veteran
Duty Death: Greg Ferency - [Terre Haute, Indiana]
End of Service: 07/07/2021
---
Associated Press
TERRE HAUTE, Ind. — A western Indiana police officer was fatally shot Wednesday outside a federal office building, authorities said.
Sgt. Ryan Adamson of the Terre Haute Police Department late Wednesday identified the officer as 30-year veteran Detective Greg Ferency. Adamson said Ferency was assigned to the FBI Taskforce.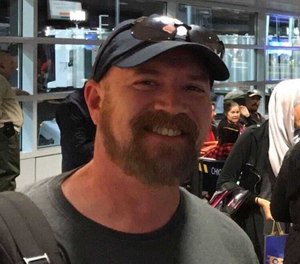 "Please keep the Ferency family in your prayers," Adamson said in a Facebook posting. "Thank you for all of the kind emails, posts, and calls. It is truly appreciated."
The shooting occurred outside a federal office building behind the Vigo County Courthouse.
Law enforcement officials said the suspect underwent surgery at Regional Hospital in Terre Haute. No further information was immediately available.
Indiana State Police had told news outlets a news conference would take place Wednesday evening to disclose some details about the shooting. However, the news conference was canceled.