Louisiana EMT/police officer shot in the line of duty dies
Marshall Waters, 49, an EMT with Northeast Louisiana Ambulance, was shot in the abdomen while conducting a traffic stop
Duty Death: Marshall Waters - [Richland Parish, Louisiana]
End of Service: 11/05/2020
---
By Kerri Hatt
RICHLAND PARISH, La. — A Louisiana EMT who was also a police officer died Thursday after being shot in the line of duty, KTVE/KARD reported.
Northeast Louisiana Ambulance EMT Marshall Waters was on duty for his job at the Mangham Police Department when he was conducting a traffic stop on October 17. While stepping out of his vehicle, he was shot in the lower abdomen. The bullet struck him beneath his safety vest, according to police.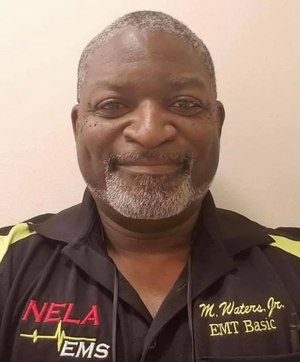 Though Waters was stable, with a good prognosis after undergoing emergency surgery, he passed away at the age of 49.
Before his death, Northeast Ambulance Service Spokesman Shane Scott told the Associated Press, "He is an individual who spends most, if not all, of his time dedicated to public service and public safety."
Police arrested Hermandus Semien, 27, about two hours after the shooting; authorities said the suspect had fled the scene and later crashed his car before being located and taken into custody.