Md. LEO dies after being struck by vehicle
Officer Christine Peters, 49, was on foot assisting in a crash when she was struck by a passing vehicle on Jan. 2
Duty Death: Christine Peters - [Maryland]
End of Service: 01/14/2021
---
By Police1 Staff
GREENBELT, Md. – An officer succumbed to her injuries Thursday after being struck by a vehicle earlier this month.
Greenbelt Master Police Officer Christine Peters, 49, was on foot assisting in a crash when she was struck by a passing vehicle on Jan. 2. She was transported to a hospital where she died Thursday.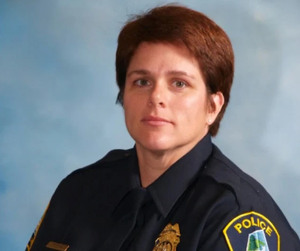 According to NBC 4, the driver remained on the scene and the crash is currently under investigation.
Peters was an officer for 22 years.