NM police officer killed in crash with tractor trailer
Cpl. Thomas Wade Frazier was on duty at the time of the crash
Duty Death: Thomas Wade Frazier - [Artesia, New Mexico]
End of Service: 05/21/2021
---
The Santa Fe New Mexican
ARTESIA, N.M. — A police officer was killed in a crash Friday morning near Artesia in southeastern New Mexico.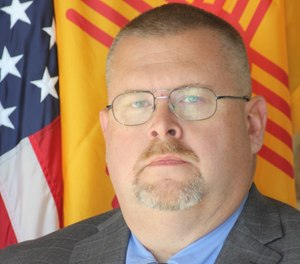 Thomas Wade Frazier, a 42-year-old corporal with the Artesia Police Department, was driving north on U.S. 285 when his pickup crashed into the back of a tractor-trailer that was slowing down to make a turn, according to New Mexico State Police.
Frazier was pronounced dead at the scene.
The driver of the tractor-trailer was not hurt.
"The men and and women in blue are all heroes and serve our communities with honor and distinction, and we extend our heartfelt condolences to the Frazier family and stand with the Artesia Police at this difficult time," Steve Pearce, chairman of the Republican Party of New Mexico, said in a statement.
Additional information was not available Friday night as state police continued to investigate the crash.
(c)2021 The Santa Fe New Mexican (Santa Fe, N.M.)
McClatchy-Tribune News Service