Puerto Rico officer dies from gunshot wounds
Agent Geniel Amaro-Fantauzzi, 35, was conducting a narcotics investigation in a housing complex when a man opened fire
Duty Death: Geniel Amaro-Fantauzzi - [Las Piedras, Puerto Rico]
End of Service: 08/25/2014
---
By Police1 Staff
LAS PIEDRAS, Puerto Rico — A Puerto Rico officer has died from gunshot wounds sustained during a narcotics investigation August 19.
ODMP reports Agent Geniel Amaro-Fantauzzi, 35, was conducting the investigation with multiple other agents in a housing complex when a man opened fire.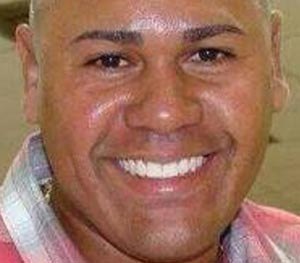 Amaro-Fantauzzi and one other agent were wounded in the shooting. The gunman was taken into custody and charged with five counts of attempted murder and other charges, according to the report.
Amaro-Fantauzzi was transported to a hospital, but the 16-year police veteran passed away Monday.