Webinar: Promotional interview tactics for success
This 60-minute presentation will provide unique approaches to enable you to be more competitive in your promotional testing efforts
---
Register to attend this webinar on Thursday, March 30 at 2 p.m. ET / 1 p.m. CT / 11 a.m. PT
Andy Borrello's promotional preparation webinar, sponsored by Columbia Southern University, condenses 30 years of experience coaching thousands of law enforcement professionals into a 60-minute presentation that will provide unique approaches to enable you to be more competitive in your promotional testing efforts.
During this info-packed session, Andy will provide quick, easy-to-understand and simple-to-apply techniques and communication insights to increase your confidence, develop big-picture thinking, and identify valuable methods and best practices to prepare efficiently and effectively for your promotional oral interview.
This webinar will:
Provide attendees with insider tips and techniques
Demonstrate how to develop a winning mindset
Offer excellent resources for promotional preparation
Provide information that doesn't just prepare candidates for the test, but also the position
Register to attend this webinar on Thursday, March 30 at 2 p.m. ET / 1 p.m. CT / 11 a.m. PT
Can't make the date? Register and we'll send you an on-demand video to watch at your convenience.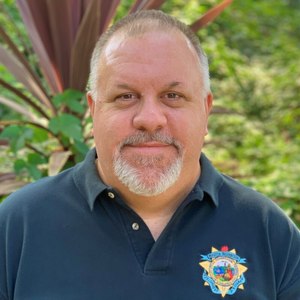 Andrew Borrello is a police captain (ret.) and 27-year veteran with the San Gabriel (California) Police Department. Andy is a certified California P.O.S.T. Master Instructor and graduate of the Command College. He has been presenting law enforcement training in multiple subjects for over 30 years and specializes in career development, career advancement and promotion, the promotional resume and the promotional oral interview.
Andrew serves as the owner/consultant of POLICE PROMOTE and has taught thousands of law enforcement professionals through one-on-one and small study group consultations, coaching, seminars, keynote addresses, and large presentations for agencies and professional law enforcement associations. 
Andrew is the author of "Police Promotion Super Course" and his latest book, "Law Enforcement's Guide to Advancing Your Rank" will be available in 2023. Andy welcomes networking through his website at www.policepromote.com.
Complete the form below to register: 
Thanks to our webinar sponsor: