PRESS RELEASE
Terradyne invites you to view the GURKHA at this years Texas Tactical Police Officers Association - SWAT Conference
---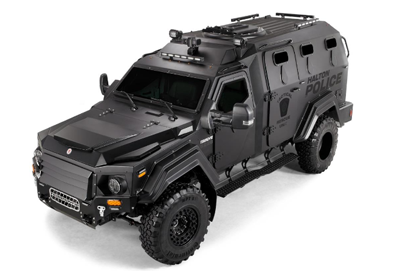 The GURKHA, from Terradyne, will be on static display at the Texas Tactical Police Officers Association – SWAT Conference 2018 in Houston TX on April 19th & 20th. If you are attending this event be sure to stop by our booth.
Designed and manufactured to automotive industry standards, the GURKHA is in service with tactical law enforcement agencies and the armed forces. 
About Terradyne Armored Vehicles
Terradyne is tasked with designing, developing, testing and manufacturing a select range of armored personnel carriers and tactical armored vehicles. Terradyne's formula to success consists of a purpose designed production facility established within a 30,000 square meter plant; a hand-picked team of specialists automotive and armoring engineers; shared armoring development and technology; distributor, dealer and service support networks; global cooperation via the Canadian Trade Commissioner Service; delivering a vehicle that will do what it says on the box.

Request more info from Terradyne Armored Vehicles Inc
Thank You!