PRESS RELEASE
Confirmed: Armor Express Save In Phoenix, AZ
---
An officer was shot in the line of duty Saturday, April 18th 2015 in Phoenix, Arizona. It was confirmed today that the officer was wearing an Armor Express vest and that the vest prevented serious injury or death. At this point the following information has been made public (this information will be updated as more information is released):
• Officer name: Unreleased
• Incident: Officer shot while responding to a call from a man claiming to be surrounded by snipers threatening him; the man opened fire on the officers
• Extent of injury: Officer shot twice in the chest
• Threat: Handgun (specifics unreleased)
• Location: Phoenix, Arizona
• Police department: Arizona Police Department
• Vest worn: Quantum IIIA
The following are links to articles surrounding the incident: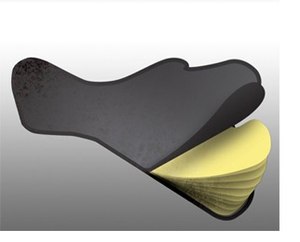 Suspect dies, officer wounded in Phoenic shooting
PD: Officer wounded, suspect killed in Phoenix shooting
This announcement follows close on the heels of Armor Express' release of their first save reenactment film SAVED: Josh Caulkins which can be watched here.
Armor Express proudly serves the men and women of the Armed Forces and Law Enforcement communities. Currently Armor Express maintains prime contracts with the United States Army, Navy and Air Force, as well as, numerous high profile domestic and international Police organizations.
Armor Express continues their MISSION of SAVING LIVES by providing superior quality body armor with unparalleled protection, comfort, wearability and service.
About Armor Express
With headquarters in Central Lake, MI and a nationwide network of sales representatives, Central Lake Armor Express, Inc. ("Armor Express") is a leading manufacturer, distributor, and developer of concealable and tactical hard and soft body armor and accessories. The Company's uncompromising focus on protection, comfort, and service is recognized across the industry and Armor Express vests are worn by leading state and government law enforcement agencies as well as every division of the U.S. military. For more information, please visit www.armorexpress.com.

Request more info from Armor Express
Thank You!