PRESS RELEASE
Armadillo Dry adds cooling ventilation to any body armor
---
The Armadillo Dry Cooling Vest helps reduce moisture and odor while keeping the wearer comfortable.
Armadillo Dry is proud to announce the release of the Armadillo Dry Cooling Vest, a quality cooling vest that will keep first responders cool and dry under body armor.
Developed by first responders and active members of law enforcement, the Armadillo Dry Cooling Vest creates a lightweight, honeycombed spacer between users' body armor and undershirts, promoting airflow and breathability to keep first responders cooler and more comfortable in the line of duty. The 3D mesh also promotes a more even weight distribution, allowing body armor to fit comofortably even during intense activity.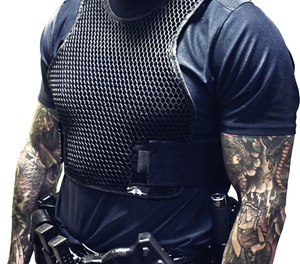 The many benefits of the Armadillo Dry Cooling Vest include:
Added cooling and sweat reduction
Reduces body armor odor
Anti-microbial
Preventing chafing
Improved weight distribution
First responders can purchase the Armadillo Dry Cooling Vest at the link below, and will receive free shipping in North America.

Request more info from MILITAUR (FKA Armadillo Dry)
Thank You!