PRESS RELEASE
Flint police receive body armor donation from Colorado's Angel Armor
---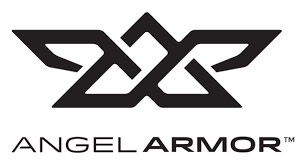 FLINT, Mich. — Officers from the Flint Police Department are better protected than ever.
They received new body armor Monday. The Colorado-based company who made the generous donation helped hand out the new equipment.
"I don't even have the words to say thank you to this family. Thank you just is not enough," Flint Police Chief Timothy Johnson said.
Angel Armor, a company based in Fort Collins, Colorado, donated close to 150 ballistic body armor vests for the Flint Police Department. Each one is individually sized for the employee wearing it.
"Not just the police officers, but the civilian employees that work in the department, the IB technicians, I believe even the clerks," Johnson said.
Brothers Josh and JC Richardson said they wanted to make the generous donation after watching the Netflix documentary on the department, "Flint Town."
"Our heart is for local law enforcement and our heart is drawn to patrol officers. You know, they're the first on scene, they're the front line of defense and so we want to support them and stand with and hold the line with them," Josh Richardson said.
Johnson said the family called earlier this year, the same time the department's current vests expired.
"It was nothing but the grace of God. The timing was unreal," he said.
The new vests are lighter and they have a plate the officers can insert that will protect them from the round of a rifle
"The vest is the best on the market," Johnson said. "It was definitely, probably way more than we would ever have been able to afford. Even if we have the money to go out and buy vests, we wouldn't have been able to afford these."
About Angel Armor
Dedicated to defending life from threat, Angel Armor is a premier provider of advanced ballistic armor solutions. With innovative and proprietary products, manufactured in the U.S., Angel Armor has developed a suite of globally recognized, tested and approved ballistic armor technologies. Angel Armor's product lines range from vehicles to personal armor and feature a variety of threat levels. With these solutions, Angel Armor elevates Protection at a Higher Level™ with uncompromising and unparalleled protection worthy of those they serve. To learn more about Angel Armor, please visit angelarmor.com. Connect with Angel Armor on Facebook, Twitter, Instagram, LinkedIn.

Request more info from Angel Armor
Thank You!