Responders share why they love Armadillo Dry's Cooling Vest
---
Finally, first responders have an affordable way to stay cool and comfortable under body armor.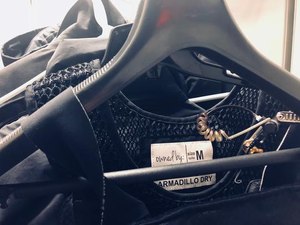 Hear from real customers how Armadillo Dry's cooling vest does the trick:
Does the trick
Ken on Jun 15, 2019
I wear this every shift and it keeps me much more dry and cool than without it. I definitely noticed a difference.
Great product
Mark on Jun 05, 2019
The product is great and so was the customer service, I will order this again
It really does work
Chad on May 22, 2019
After wearing it for a few hours I can attest to everyone that it works. If you don't have an armadillo dry yet, you owe it to yourself to get one. Speaking from experience I have worked in hot conditions doing bikes and I wish I had an armadillo dry vest then.
makes a difference
James on May 22, 2019
Wore it for the first time and my vest wasn't stuck to my t-shirt. Looking forward to more use.

Get one!
on May 22, 2019
I don't leave home without it. My shirt is dry at the end of shift and not drenched!

Visit www.armadillodry.com to learn more about Armadillo Dry.

Request more info from Armadillo Dry
Thank You!