PRESS RELEASE
SWAT LIFE: BROTHERS FOR ADVERSITY Raising Funds for Back Strike Plates for Central FL Team
---
use if there is a picture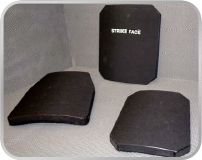 Do you just like what SWAT LIFE: Brothers for Adversity® is about? Did you already purchase a t-shirt, but still want to give more to support the causes that we look to assist through dotating proceeds and raising funds? If so, we invite you to send a secure donation through the PayPal Donation button.
Initiative: Raise $5000 for Back Strike Plates for Central FL Team!
SWAT LIFE: Brothers for Adversity® was formed more as a fundraising measure, than a profit motive measure. With that, our first "big ticket" fundraising effort goes towards purchasing back strike plates for a local, Central Florida SWAT Team's armor vests. To imagine a team without proper protection is unfathomable, yet this exists country wide. We hope to raise $5,000 to purchase 20 back plates by end of Q1, 2013, in the effort of keeping our SWAT brothers and sisters safe, or protected at the very least
On behalf of SWAT LIFE: Brothers for Adversity® and those we strive to support through charitable contributions, we all thank you in advance!