On-Demand Webinar: What your agency needs to know to navigate BWC mandates
Learn about current trends, funding and solutions to consider when implementing a program
---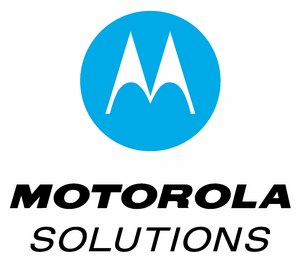 Register now to view this on-demand webinar.
Calls for police transparency and accountability have resulted in several states and federal agencies mandating the use of body-worn cameras by law enforcement officers, with more state laws coming into effect in the coming years.
Agencies across the country are scrambling to fund and implement BWC programs and develop policies in accordance with state, federal and local rules.
In this webinar presented by Police1.com and Motorola Solutions, experts  discuss what agencies need to know to about BWC Mandates and how to build a successful BWC program.
You will learn:
What BWC State Mandates are and what they require.
Why and where BWC Mandates are being enacted.
How the mandates will affect your agency.
What funding options may be available and where to find grants assistance.
 
WHAT ATTENDEES SHARED ABOUT THE EVENT
"Speakers were knowledgeable, brief and helpful!"

"Very informative. I appreciated the multiple perspectives."

"Excellent presentation!  Awesome! Timely, relevant and informative information!"
MEET THE SPEAKERS

Terrence P. Dwyer
Professor, Legal Studies, Western Connecticut State University
New York State Police (retired)
Terry Dwyer retired from the New York State Police in 2007 after a 22-year career, 17½ years of which were as an Investigator in the Bureau of Criminal Investigation (BCI). His assignments were with the Special Investigations Unit (SIU), Troop K BCI and the Violent Crimes Investigative Team (Major Crimes Unit).  Prior to the New York State Police, he served as a Correction Officer in the NYC Department of Correction and a Court Officer in the NYC Courts for 2½ years. From 1993-2001 he served in the U.S. Naval Reserve and was honorably discharged in 2001. He is a tenured professor teaching legal studies at Western Connecticut State University.
For the past 15 years Terry has been involved in police litigation and disciplinary cases either as an attorney or as a consultant. He has represented and defended law enforcement officers in over 200 disciplinary cases and as a plaintiff's attorney he has represented law enforcement officers in workplace discrimination and sexual harassment litigation. As a lecturer he has been requested to give presentations to trade associations such as the American Society for Industrial Security, Westchester County and Hudson Valley Chapters, regional law enforcement training centers such as the Center for Public Safety at Northwestern University, the Southern Police Institute at the University of Louisville, and the Institute for Law Enforcement Administration in Plano, Texas, security company training groups and local organizations. He has testified as a police expert in New York State courts.
Since 2008 Terry has been the Police Liability & Litigation columnist for PoliceOne.com. In addition to his Police1 articles, he has authored several peer-reviewed academic articles and is the author of two textbooks: "Legal Issues in Homeland Security: U.S. Supreme Court Cases, Commentary & Questions" (2014) and "Business Law: Foundations for the 21st Century" (2018), the latter which he co-authored with Thomas Miller, Esq. His publications have been cited in criminal justice textbooks, academic articles, and case briefs before the U.S. Supreme Court. Additionally, he has been consulted by prosecutors, news outlets, law enforcement agencies, and litigation teams as an expert in police procedure, gangs and organized crime. 
Samantha Dorm
Senior Grants Consultant, Lexipol
Samantha L. Dorm is a senior grant consultant for Lexipol, serving FireGrantsHelp.com, EMSGrantsHelp.com and PoliceGrantsHelp. She first began working as a consultant for the grants division of Praetorian Digital (now Lexipol) in 2010. Dorm has been instrumental in providing grant writing guidance to various public safety and non-profit agencies throughout the United States to enable them to obtain alternative funding as well as provide instruction on statistical compilation, analysis and program development. Dorm is a reviewer for several federal agencies and also instructs grant writing workshops.
Ben Ansell
Product Marketing, Mobile Video Products, Motorola Solutions
Ben leads the Product Marketing team for Motorola Solutions' mobile video products, bringing to life our portfolio of body-worn cameras, in-car video systems and license plate recognition solutions.
He joined Motorola's Networks business in the UK as a test engineer, moving on to roles in manufacturing engineering, new products introduction, product management, and eventually product marketing, while working with wireless technologies from GSM and UMTS to WiMAX and LTE.
Moving to Chicago in 2013, Ben took over product marketing for the company's portfolio of commercial two-way radios, graduating to public safety radios before moving to his current position in mobile video.
Ben has a degree in Electronic Engineering from the University of Leeds, and an MBA from Henley Management College.
Register for the on-demand webinar