Mutualink K12 connects schools and first responders in emergencies
Mutualink K12 allows real-time voice, video, data, and text communications between schools and first responders
---
By Loraine Burger
Police1 Staff
Mutualink has unveiled secure multi-media communications technology that establishes a direct link between K-12 schools and first responders for faster communication in an emergency.
Mutualink K12 allows real-time voice, video, data, and text communications between schools, police, EMS, and fire to increase response time and situational awareness in emergency situations.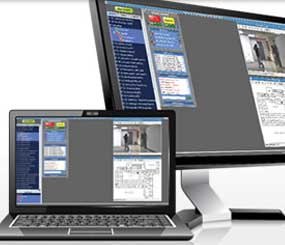 "Instead of having to communicate through 911, police can seamlessly communicate with personnel inside the school with whatever means they have – whether it be a cell phone or their radio," said Joe Mazzarella, the company's senior vice president and general counsel.
The Mutualink system features an invitation-based platform, which eliminates the need for a Memorandum of Understanding between the schools and public safety agencies, meaning the agencies and schools maintain independent control of their communication resources, according to the company.
The system also features multiple panic buttons. One alerts first responders and automatically initiates radio and/or video communication. The other is a mobile app that can be downloaded by school personnel that also instantly connects with first responders.
"[With Mutualink] police can see what's going on inside a school as it's happening, identify the threat quickly, and respond in an effective manner," Mazzarella said. 

Request product info from top Crisis & Hostage Negotiations companies
Thank You!