PRESS RELEASE
TriTech Software Systems to host webinar on ASAP to PSAP Protocol Integration
---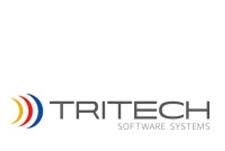 SAN DIEGO, Calif. —TriTech Software Systems, the nation's largest provider of public safety software, including computer aided dispatch (CAD), records management systems (RMS), and Next Generation 9-1-1 (NG9-1-1) systems, will host a webinar on 14 June 2018 at 2:00 pm U.S. EST. The presentation will provide a detailed discussion on the primary benefits of implementing Automated Secure Alarm Protocol (ASAP), a service designed to automate communication between alarm monitoring central stations and a Public Safety Answering Point (PSAP).
Attendees will learn how they can:                                                                                                                                     
Reduce time to dispatch from alarm companies
Get more accurate data for a more informed response
Eliminate staff time spent on validating information from alarm service calls.

Details of the presentation are as follows:
Date and Time: Thursday, 14 June 2018 at 2:00 pm U.S. EDT
Registration Link Here
Participants:
- Valeria Ferrell, Senior Product Manager, Inform CAD, TriTech Software
- John Stuermer, Executive Director of Hamilton County E9-1-1 Center, Chattanooga, TN.
Ferrell will discuss the history of ASAP to PSAP and the benefits of using the new system, as well as how to use CAD to integrate into the system to decrease demands on dispatchers from alarm monitoring company calls. Stuermer will provide a first-hand user experience on Hamilton County's journey to ASAP, including the obstacles they overcame as the first agency in Tennessee to implement the protocol, and the dramatic results they've encountered by using TriTech's Inform ASAP to PSAP feature (including statistics on the reduction of work hours devoted to alarm calls).
Valeria Ferrell has served in the public safety sector for over 25 years, including the last 8 with TriTech where she now serves as the Senior Product Manager. She spent 15 years as a Police Communications Officer with the City of Ruston, LA.
John Stuermer has over 40 years' experience in public safety, including 27 years in Law Enforcement. He is Chairman of the Board for TN911 and a National Board member of the Fellowship of Christian Peace Officers (FCPO) association.
For more information about TriTech, please visit www.tritech.com. The event will also be recorded and available for on-demand viewing.
About TriTech Software Systems
TriTech leads the way as the undisputed industry leader with software that covers every facet within the incident-response workflow, including 9-1-1, computer-aided dispatch, field-based reporting, records management, jail management, analytics and intelligence, patient care reporting, and ambulance billing software. Providing customers with unmatched satisfaction levels and delivering innovative solutions has made TriTech the most trusted partner in public safety software.