Live-streaming 911 calls slashing response times for deputies, Fla. sheriff says
With the Live911 software, deputies are able to respond to calls before they've been formally dispatched
---
By Anne Berleant 
PINELLAS COUNTY, Fla. – Software that live streams 911 calls in a deputy's patrol area straight to their vehicles is a "game-changer," Pinellas County Sheriff Bob Gualtieri told Bay News 9. 
"What it does is provide cops the ability to respond much more quickly and hear firsthand from the person who's calling. We've had plenty of situations here where lives have been saved because of it," Gualtieri said.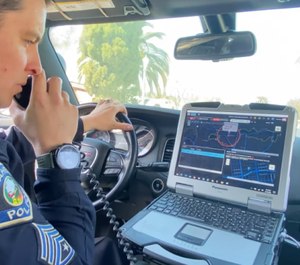 According to Gualtieri, the software has already significantly reduced response times due to decreasing the lag time in the dispatch process. Previously, 911 calls routed to officers could take from seven to 10 minutes. Now, deputies are able to respond to emergency calls before they've been formally dispatched. 
Using Live911, deputies can hear details on emergency calls and the software uses RapidSOS to identify the location of the caller on a map.  
The cost of the software is about $130,000, according to Bay News 9. 
The Live911 system may next be used by city police departments in Pinellas County, Gualtieri said, noting his office will help with training and implementation. 
NEXT: Learn more about the Live911 system on the Policing Matters podcast

Request product info from top Police Dispatch Equipment companies
Thank You!