How masks impede tactical communications
Learn how officers can put on a mask without sacrificing voice quality and clarity
---
Sponsored by Silynx
By Yoona Ha for Police1 BrandFocus
During the COVID-19 pandemic, mask-wearing is a must. But while we know how effectively masks can curtail the spread of COVID-19, this practice came with unforeseen side effects that directly impact an officer's ability to operate. One overlooked mission critical consequence is a lack of awareness of how masks impact law enforcement's ability to communicate over tactical radios.
According to The Hearing Review, a study commissioned to determine the impact of protective masks on our ability to understand speech showed degradation in voice quality among those wearing masks. The diagram from the report below indicates that N95 mask-wearers would experience substantial voice degradation compared to other protective masks.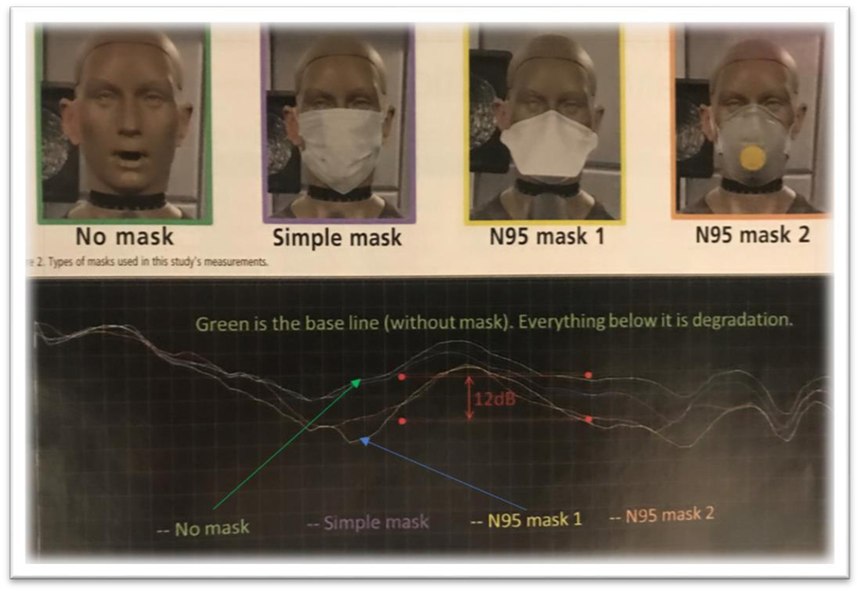 If you are wearing a mask and speaking directly into the microphone on a tactical radio, a speaker mic attached to a tactical radio, or into a boom microphone on a headset, then this issue affects you.
There are two risks to keep in mind: first, it can render your communications incomprehensible, requiring you to repeat yourself; second, repeating yourself in specific policing scenarios can be life-threatening and even potentially jeopardize your mission.
Every second counts when you're responding to a call of duty. Clear communications are foundational to police work, and wearing a mask directly and adversely affects this foundation.  No one can risk miscommunication resulting in an avoidable and potentially fatal mistake.
You might think that lifting your mask off to speak clearly into your tactical radio is an option, but it's risky and not in compliance with recommended public health practices. If you're lifting off your mask every time you're talking, then you're defeating the protective purposes of your mask and putting others at risk of contagion.
How police can overcome mask-induced voice degradation while on duty
One solution to this challenge is to equip your officers with in-ear tactical headsets that pick up your voice – in its most uncompromised form – from within your ear canal.
This leading-edge microphone design makes sure that voice communications are clear and comprehendible, regardless of whether you're wearing a mask. More specifically, as you can see in the image below, Silynx's solution has no microphone in front of the mouth. Thus, it overcomes the challenge of 'muffled' communications caused by face coverings.
Plus, whether you're wearing a full gas mask or an N95 mask, or anything in between, you won't compromise your voice transmission quality with Silynx's in-ear tactical headsets. So your operation and your safety will not be at risk.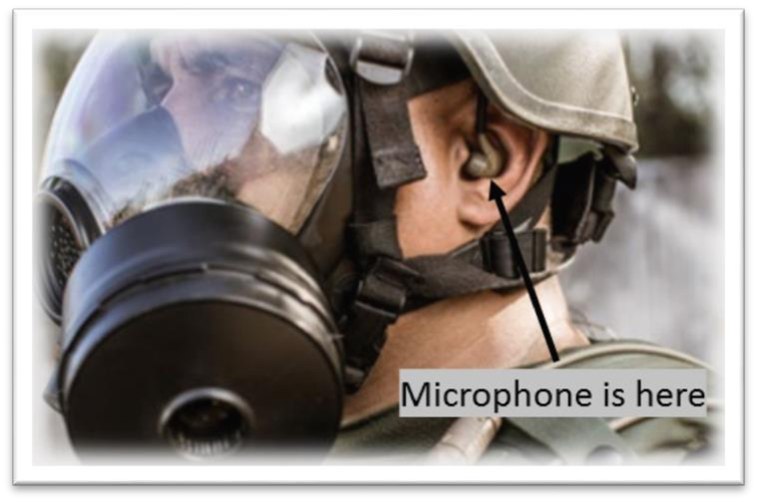 The pandemic makes PPE like mask and gloves essential. But that doesn't mean you should sacrifice your safety and the integrity of your transmission.
In-ear tactical headsets that enable officers to overcome voice degradation should also be a part of every officers' COVID-19-ready uniform. It's never too late to take the proactive next step to protect your officers and yourself.

Request information from Silynx Communications
Thank You!