Five issues PDs must address to harness the potential of NG911 and FirstNet
PERF project examines the impact of Next Generation 911 systems and the FirstNet wireless broadband network on police and other first responders
---
By Randall D. Larson, P1 Contributor
The convergence of Next Generation 911 and FirstNet technologies presents enormous challenges for public safety. As part of its Critical Issues in Policing Series, the Police Executive Research Forum (PERF) recently released a white paper that outlines five key areas PDs must address.
The paper was the result of a project undertaken by PERF to examine the impact that the emergence of two new technologies – Next Generation 911 (NG911) systems and the FirstNet wireless broadband network for police and other first responders – will have upon public safety emergency communications.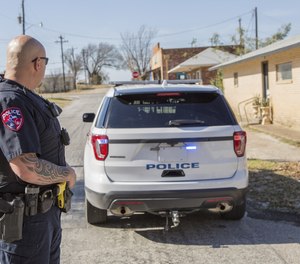 PERF recognizes that the convergence of NG911 and FirstNet presents enormous challenges that will require public safety agencies to rethink many of their traditional ways of doing business.
The report addresses these concerns by grouping them into five key areas of concern:
1. Technology issues
The authors of the report note that the primary obstacle to implementing these systems is not, in fact, the technology itself. The ability to collect large quantities of data and push it out to first responders in the field already exists and has shown itself to work effectively in real-world settings. Many police agencies are already in the process of adopting these systems. The big challenge now, they write, is for public safety agencies to "adopt these new technologies in an efficient and coordinated manner."
2. Policy and workflow issues
The focus toward implementing NG911 and FirstNet represents this large-scale flow of "big data" into the methodology of emergency communications. Policies, strategies, workflow protocols and business procedures are needed to coordinate the screening and evaluation of the new data, processing it into actionable information to be used proactively by first responders. The report also notes, significantly, that agencies need to ensure that this new technology supports and improves emergency response, rather than "overwhelming police and other first responders with far more information than they can use, or with information that is not helpful."
3. Training and other workforce issues
The report recognizes the challenges these new systems will have upon the public safety dispatchers/telecommunicators who will largely be responsible for managing these networks within the Public Safety Answering Point (PSAP).
Telecommunicators have been described as "the first of the first responders in the 911 public safety delivery continuum," PERF acknowledges, noting how most of those communications specialists now monitor seven to nine computer screens, access a number of databases to provide information to field responders, and are responsible for managing a near-constant stream of difficult and very often stressful situations. The report also acknowledges one of the most significant hot-button issues among emergency communications staff today: that most 911 telecommunicators and radio dispatchers remain classified as "clerical" personnel while receiving comparatively low pay, assigned to grueling work shifts, and challenged by very high stress levels. These emergency communications centers face "tremendous challenges recruiting, hiring, and retaining qualified personnel," a situation that should be taken into account as yet more technological instrumentation is added into the mix.
4. Governance issues
In the five decades that "911" has been synonymous with emergency response in the United States, that entity, in the form of the PSAP, has been primarily a local function just as law enforcement agencies are operated by cities, towns, or counties: police and 911 services under local control propagates responsiveness to local concerns and can be tailored to the needs of that local community.
While PSAP consolidations have occurred in some jurisdictions, most remain established and managed at the local level. In support of the local 911 system, the report acknowledges, there are state utility commissions and similar entities that play a regulatory role in the operation of those systems, additionally the Federal Communications Commission is tasked with ensuring that 911 is preserved as the universal emergency number throughout the United States, and that wireless telephone carriers provide 911 capabilities as well. Each of these issues will have an effect on implementing and managing the new systems.
5. Funding issues
This is probably the most significant issue for most public safety organizations. PERF recognizes that the costs of acquiring and operating these new emergency communications systems will be a major challenge.
"The up-front costs, especially for migrating to NG911, are substantial," the report notes. "Traditional methods of funding 911 are becoming outmoded and insufficient to meet the needs of the new environment."  
Complicating these funding challenges is the awareness that even as these IP-based broadband networks are brought into service, jurisdictions may need to retain their legacy systems for some time in order to ensure backup and redundancy. The overall price tag during the transition period will be high. The report outlines several funding options from federal and other grant programs, public safety taxes, a Universal Service Fund such as that supporting state-operated 911 services in Vermont, and other suggestions.
"This report is a call to action for America's public safety leaders," the document concludes. "While the report does not answer all of the challenging questions they face, it does provide an outline of the key issues that need to be addressed. Much more work lies ahead, and public safety leaders need to get started now, before the gap between technology and policy grows even wider."
Read the complete document here: https://www.policeforum.org/assets/EmergencyCommunications.pdf
---
About the author
Randall D. Larson retired after 20 years in public safety communications, serving as a shift supervisor, trainer and field communications supervisor for the San Jose (CA) Fire Department. He's now resides among the northern California Redwoods writing in a number of fields of interest