PRESS RELEASE
Collier County Sheriff's Office Chooses Cloud-Based Solution from RapidDeploy
---
RapidDeploy awarded sole source contract for mobile command post dispatch platform
Austin, TX. October 10, 2018 /// RapidDeploy, the industry leader in cloud-based Computer-Aided Dispatch (CAD) technology, announced today that the Collier County Sheriff's Office, FL has awarded a sole source contract for cloud-based dispatch software to RapidDeploy. Collier County is implementing RapidDeploy in their mobile command post for field operations during major events and large-scale emergencies.
"We are proud to welcome Collier County into the RapidDeploy family", said Steven Raucher, RapidDeploy CEO, "Deploying our cloud-based technology will help reduce emergency response times and improve responder safety."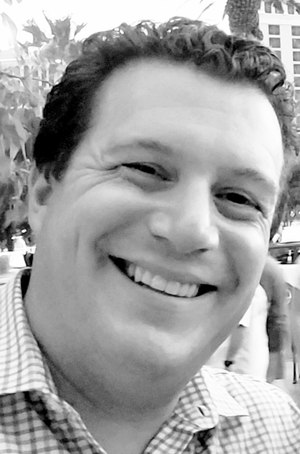 RapidDeploy's computer aided dispatch (CAD) platform uses modern, resilient Microsoft Azure Government cloud infrastructure that can be accessed even during natural disasters like Hurricanes. The platform supports field deployments with ease and provides maximum flexibility for dispatchers and responders alike. RapidDeploy's GIS-centric feature set provides responders with an unprecedented suite of location services, dynamic mapping layers, and third-party interfaces. 
"The RapidDeploy system is uniquely suited for the needs of our mobile command post", said Bob Finney III, Director of Communications at Collier County Sheriff's Office. "The ability to instantly deploy this system in the field adds important capabilities to our disaster preparedness and emergency response."
Collier County Sheriff's Office (CCSO) is a nationally recognized Early Adopter in public safety communications. CCSO has been an Accredited Center of Excellence with the National Academy of Emergency Dispatch since 2001, and has been accredited by CALEA as a Public Safety Communications Center since 2016.
About RapidDeploy
RapidDeploy provides an innovative cloud-based Computer-Aided Dispatch (CAD) and 9-1-1 analytics platform purpose-built for public safety. The RapidDeploy system simplifies the complexity of emergency dispatch through precise location information, improved situational awareness, allocation of appropriate resources for optimized response, mobile field service apps and advanced incident management tools. RapidDeploy was built by First Responders using a modern architecture like the Microsoft Azure Government Cloud, an Open API platform that allows for easy interfaces, and state-of-the-art Artificial Intelligence. RapidDeploy's mission is to reduce response times for all and improve first responder safety by increasing situational awareness.
RapidDeploy: Reinhard Ekl
pr@rapiddeploy.com