PRESS RELEASE
RapidDeploy welcomes Alex Kreilein as Chief Information Security Officer
---
Nationally recognized cybersecurity expert is latest addition to US-based management team
Austin, TX. October 16, 2018 /// RapidDeploy, the industry leader in cloud-based Computer-Aided Dispatch (CAD) technology, announced today that Alex Kreilein, nationally recognized cybersecurity expert, is joining the RapidDeploy team as Chief Information Security Officer.
"Cybersecurity is one of the key drivers for moving public safety communications to the cloud", said Steven Raucher, RapidDeploy CEO, "Having a thought leader like Alex Kreilein lead our information security team demonstrates our commitment to cybersecurity."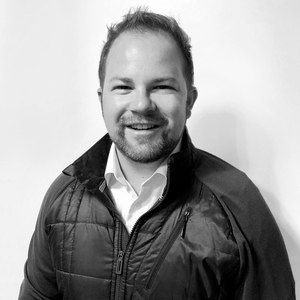 In addition to his duties as Chief Information Security Officer (CISO) at RapidDeploy, Kreilein is the Managing Partner for Darkfield, a cybersecurity investment and product development firm. In 2015, Kreilein co-founded SecureSet, a cybersecurity education platform which he led as CTO. Kreilein also served as a lead cybersecurity strategist at the Department of Homeland Security as well as a Guest Researcher at the Nation Institute of Standards & Technology. Kreilein holds an MS from CU Boulder's College of Engineering and Applied Science and an MA from the US Naval War College.
"With RapidDeploy, Public Safety in America is finally coming into the modern era of cloud computing," said Alex Kreilein, Chief Information Security Officer at RapidDeploy. "I am excited to support this amazing team so Public Safety agencies can safely and securely access the immense benefits of the cloud to reduce response times and improve situational awareness for first responders."
RapidDeploy built its entire technology platform from the ground up with focus on information security and data privacy, using the secure Microsoft Azure Government cloud. Kreilein's addition to the team will further enhance RapidDeploy's ability to anticipate and proactively mitigate threats, and strengthen its ever-evolving security architecture and policies.
About RapidDeploy
RapidDeploy provides an innovative cloud-based Computer-Aided Dispatch (CAD) and 9-1-1 analytics platform purpose-built for public safety. The RapidDeploy system simplifies the complexity of emergency dispatch through precise location information, improved situational awareness, allocation of appropriate resources for optimized response, mobile field service apps and advanced incident management tools. RapidDeploy was built by First Responders using a modern architecture like the Microsoft Azure Government Cloud, an Open API platform that allows for easy interfaces, and state-of-the-art Artificial Intelligence. RapidDeploy's mission is to reduce response times for all and improve first responder safety by increasing situational awareness.
RapidDeploy: Reinhard Ekl
pr@rapiddeploy.com