PRESS RELEASE
RapidDeploy Welcomes Reinhard Ekl as Chief Operating Officer
---
Public Safety thought leader with track record of innovation joins RapidDeploy management team
Orlando, October 8, 2018 /// RapidDeploy, the industry leader in cloud-based Computer-Aided Dispatch (CAD) technology, announced today that Reinhard Ekl has been named Chief Operating Officer. Reinhard's addition to the company's management team marks an important step in RapidDeploy's increased focus on the US Public Safety market, where RapidDeploy has been met with much excitement and immense demand.
"Reinhard Ekl is an industry leader in the 9-1-1 community who has demonstrated the ability to affect change and promote innovation on a nationwide scale", said Steven Raucher, RapidDeploy CEO, "Reinhard's experience and passion for Public Safety are a perfect fit for our mission."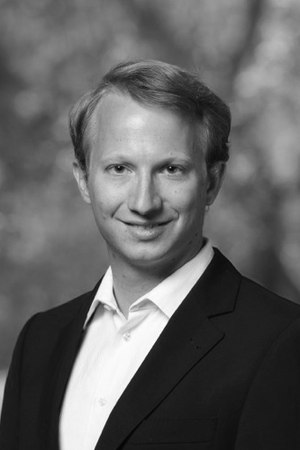 Reinhard joins RapidDeploy after serving as the Vice President of Product and Public Safety at RapidSOS, where he was instrumental in developing and rolling out the NG911 Clearinghouse. His previous work experience includes The Boston Consulting Group and Google. He holds an MBA from Stanford Graduate School of Business and has over 10 years' experience as a volunteer Paramedic and EMS Incident Commander.
"RapidDeploy's cloud-based offering is changing Public Safety Communications forever by providing a modern, cost-effective solution with rich data interfaces", said Reinhard Ekl. "It's such an honor to join RapidDeploy at a time of unprecedented change in this industry, with NG911 and FirstNet all converging in CAD."
Steve Raucher, Reinhard Ekl and team are currently attending the International Association of Chiefs of Police (IACP) conference in Orlando. To meet the team and learn more about RapidDeploy, please visit the RapidDeploy Booth #1690 in the expo hall.
About RapidDeploy
RapidDeploy is an innovative cloud-based call-taking and Computer-Aided Dispatch (CAD) platform serving public safety and other markets. Designed by first responders from varied disciplines, RapidDeploy uses leading technologies to solve the key challenges faced by emergency services providers. RapidDeploy simplifies the complexity of emergency dispatch through precise address location, improved situational awareness, allocation of appropriate resources for optimized response, mobile field service apps and advanced incident management tools. RapidDeploy's end-to-end solution enables effective coordination of all active resources as well as full audit trails for quality assurance. Founded in 2014, RapidDeploy has built a loyal following of clients and is now launching its solution internationally. RapidDeploy is setting the standard for Mission Critical Dispatch.