PRESS RELEASE
The Vitals™ App names Janeé Harteau CEO, builds senior team preparing for national rollout
---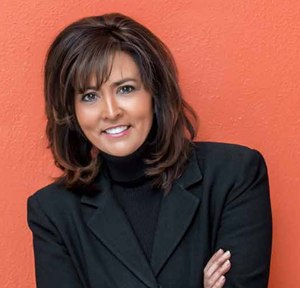 Chris Maloney joins the board of directors of Vitals™ Aware Services
EDEN PRAIRIE, Minn. — Vitals™ Aware Services, Inc., has promoted law enforcement veteran Janeé Harteau to chief executive officer and added an important new board member with deep experience in public safety. Both steps are part of a national rollout of The Vitals™ App beginning this year.
The new board member is Chris Maloney, the founder and past president/CEO of TriTech Software Systems, the world's largest provider of software systems to responder agencies.
Under Maloney's leadership TriTech grew from a startup to become an industry leader serving more than 3,000 customers in 14 countries. Previously he was founder and president/CEO of Voyager Systems, a public safety wireless software and services company.
"Chris' vast expertise and strong networks in the public safety industry will be instrumental as we expand into other regions and states," Harteau said. "His knowledge and connections will only help accelerate our growth and expansion. We are thrilled to have him on our team."
Harteau takes Vitals™' top job after serving as the company's president since fall 2018 and its chief public safety officer since October 2017. Previously she was chief of police for Minneapolis, had a 30-year career in law enforcement, and is a recognized leader in law enforcement. She also joins the company's board of directors.
"I'm honored by the decision of the board and appreciate the opportunity to lead such a visionary company. Our priority is to make this life-changing and life-saving technology accessible to everyone," Harteau said.
Harteau replaces as CEO Steve Mase, a Vitals™ founder who now becomes the company's chief technology officer. Mase has been the architect of the technology platform and systems that provided The Vitals™ App with many of its innovative features and benefits.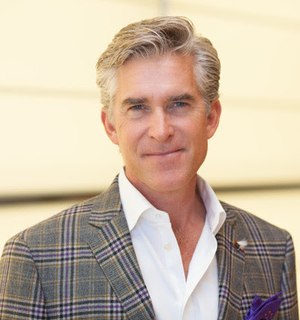 Twin Cities-based Vitals™ Aware Services, Inc., operates The Vitals™ App, providing life-saving technology designed to help individuals with vulnerable conditions and disabilities better communicate with first responders. The Vitals™ App was launched in St. Paul, in partnership with the Autism Society of Minnesota, in August of 2017. Its customers now include more than 60 Minnesota public safety agencies and several thousand caregivers.
Building on its Minnesota success, the company has raised capital to fund its national rollout.
Harteau said her focus as CEO will include executing the national rollout, continuing development of civic and corporate strategic partnerships, and complete development of new services for health care and mental health market segments. She also noted that Mase's new role as CTO will accelerate product and service development activities.
The addition of Harteau and Maloney brings the Vitals™ board of directors to five, including Mase and founders GL Hoffman and James P. Dolan.
The Vitals™ App works by equipping first responders with information voluntarily provided by Vitals™ enrollees. Law enforcement and other first responders download the Vitals™ First Responder app on their cellphones. The service allows a vulnerable person and/or caregiver to register online, then wear a beacon that takes the form of a keychain, necklace, debit card or bracelet. The beacons also can be downloaded to Android smartphones. The Vitals™ beacon system provides responders with critical information before they engage, guiding interactions toward more beneficial outcomes and resulting in greater safety. It also encourages caregivers and responders to collaborate in providing safer environments.
TriTech was eventually sold to Bain Capital and is now a part of Central Square.
For more information, go to www.thevitalsapp.com or call Stan Alleyne at 612-704-6621.

Request more info from The Vitals App
Thank You!