Dr. Dewey Cornell on how school-based threat assessment improves school safety
"Prevention has to start before the gunman arrives. We need to pay a lot more attention to those people before they come to school with a gun."
---
Download this week's episode on Apple Podcasts, Amazon Music, Stitcher, Spotify or via RSS feed, and watch the video version on Police1's YouTube channel.
The headlines and news reports grab at our hearts when we hear of a school shooting. What can we be doing to protect our children in schools?
On this episode of the Policing Matters podcast, host Jim Dudley speaks with Dewey Cornell, a forensic and clinical psychologist known for his research on youth violence and school security, about considerations for law enforcement and educators when reviewing school-based threat assessment and school safety.
More on Dr. Dewey Cornell's Research
Top quotes from this episode
Law enforcement should be on every threat assessment team. They play a key role. Threat assessment is a multi-disciplinary approach that has to use the school administration, the mental health services, the support services and law enforcement.  
In Virginia we did a statewide survey of our high schools and polled over 100,000 students and they overwehlmingly supported having an SRO in their school. Over 70% said the SRO made them feel safer in school." 
In any threat assessment team we want multiple perspectives and we want to gather lots of data from multiple sources. We want to know from the counselor, from the teachers, maybe from other students about what the student hass been saying and doing, and information from law enforcement." 
Additional resources on school threat assessment & school safety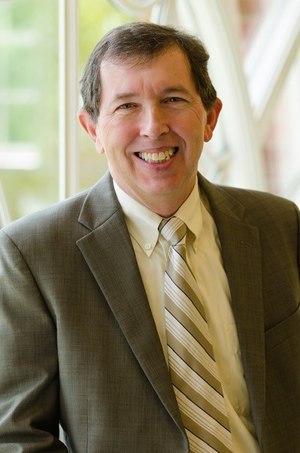 About our guest
Dewey G. Cornell is a forensic clinical psychologist, the director of the Virginia Youth Violence Project and a faculty associate of the Institute of Law, Psychiatry, and Public Policy at the University of Virginia.
During his clinical and academic career, Cornell has worked with juvenile and adult violent offenders, testified in criminal proceedings and legislative hearings, and consulted on violence prevention efforts. He has authored more than 200 publications in psychology and education, including studies of juvenile homicide, school safety, bullying, and threat assessment.
He is the principal author of the Comprehensive School Threat Assessment Guidelines, which is an evidence-based model of school threat assessment used in schools across the United States and Canada. He also led the development of the Authoritative School Climate Survey as a student and staff measure of school climate and safety conditions.
He is currently directing studies of school climate and school threat assessment with funding from the U. S. Department of Justice. A major emphasis in his work is the elimination of racial inequities in school discipline and educational outcomes.
Connect with DR. Dewey Cornell
About our sponsor
This episode of the Policing Matters Podcast is brought to you by L3Harris. When seconds matter count on dependable coverage on and off campus. L3Harris offers flexible and affordable portables. Communicate on the move with Wi-Fi voice and data, GPS, and app-based devices that keep you connected. Schedule your demo today.
RATE AND REVIEW THE POLICING MATTERS PODCAST
Enjoying the show? Please take a moment to rate and review us on Apple Podcasts. Contact the Policing Matters team at policingmatters@police1.com to share ideas, suggestions and feedback.