PRESS RELEASE
Agile Interoperable Solutions to demonstrate core and mobile core technologies at IWCE Expo this week
---
Washington — Agile Interoperable Solutions (AIS), the leading provider of interoperable communications solutions that enable public and private organizations to achieve seamless connectivity in the most challenging environments, will be exhibiting at the International Wireless Communications Expo (IWCE 2018) at the Orange County Convention Center in Orlando, Florida. The show will be taking place on March 7 & 8, 2018. AIS will be exhibiting its world-class communications solutions at Booth 339.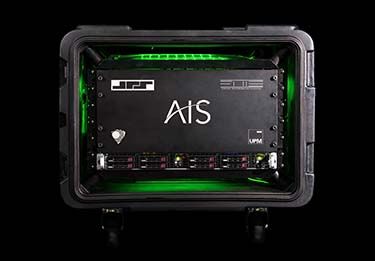 AIS will display and demonstrate its flagship products, CORE (Common Operating Radio Engine) and Mobile CORE. CORE integrates Landline, Cellular, Radio, Wi-Fi and Satellite communications in a portable, rugged enclosure supporting incident response and command and control functions. CORE, is a complete solution combining hardware, software, mobile applications, and customer-tailored workflows. It represents the state-of-the-art in interoperability systems connecting radio, cellular, satellite, hardline, and Wi-Fi for seamless, efficient, and secure communications between multiple parties/agencies. Simply put, CORE saves time and lives!
Mobile CORE is a communications hub for vehicle based applications that integrates bonded multi-channel cellular LTE, WI-FI, GPS, and Land Mobile Radio extension capabilities. Live product demonstrations of the CORE and Mobile CORE communications hubs will take place at Booth 339 on the following days and times:
Wednesday March 7 @ 1130 hours, Booth 339
Wednesday March 7 @ 1430 hours, Booth 339
Thursday March 8 @ 1130 hours Booth 339
Thursday March 8 @ 1430 hours, Booth 339  
Mobile CORE advantages include:
Small footprint, easy fit into a vehicle
Native DC power regulated for vehicle use
No moving parts to be affected by vehicle movement
Passively cooled for a wide range of temperatures
4 cellular LTE Chips
Large coverage area, secure Wi-Fi for bodycams and other devices
Unit embedded GPS tracking 
Interconnect points for mobile data units, biometric equipment and other devices
4 cellular LTE radios on board that can hold sim cards directly in the unit or virtually from the sim library maintained in your data center.
Remote gateway management server to monitor, configure and check in on all gateways reducing maintenance and skill set required onsite to support the units
AIS CORE products are Band 14 capable, ready to support the FirstNet network roll as it becomes available in your region.
"Given the times we live in and the absolute need for interoperable communications solutions, we expect heavy activity and interest at our booth and we are looking forward to conducting live demonstrations of this advanced technology," said AIS CEO Vernon Guillermo. "We look forward to the opportunity to show our products to the industry and to have IWCE attendees witness for themselves how our CORE products meet the challenges faced today as well as ask questions directly of our representatives on site. We welcome all attendees to visit us at Booth 339."
For more information about AIS and its CORE technologies, and to schedule an interview with CEO Vernon Guillermo, please contact Shep Doniger at 561-637-5750 or sdoniger@bdcginc.com