Seeking officers to participate in survey about working with people with a mental illness
Current police officers are invited to participate in an online survey to share their perceptions of working with individuals with mental illness
---
A message from the CUNY Graduate Center:
"Thank you to all who have participated in this survey so far. We have met the number of responses we were hoping to reach and have temporarily closed the survey. We will be processing payment soon to all those who have participated. This page will be updated if and when the survey re-opens."
Sponsored by CUNY Graduate Center
By Therese L. Todd for Police1 BrandFocus Staff
The purpose of this research study is to learn about police officer perceptions of mental illness, how to best resolve encounters with civilians and departmental climate.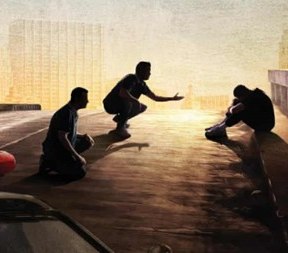 If you choose to participate, you will read a brief narrative, complete two association tasks and a memory task, answer survey questions and share your demographic information. 
You will be compensated $20 in the form of an Amazon gift card or you may choose to have your compensation donated to the police organization, Blue H.E.L.P., for completed participation in the study.
It is expected to take 30-45 minutes to complete this study. You must be 18 years or older and a current police officer to participate. This study is confidential. More information on the study and measures taken to protect confidentiality can be found in the informed consent on the study site.  
About the author
Therese L. Todd is a PhD candidate in clinical psychology at John Jay College of Criminal Justice. She studies police interactions with persons with mental illness. 
Learn more about the CUNY Graduate Center

Request information from CUNY Graduate Center
Thank You!