High-performance police gloves are slash and needle-resistant
Twelve models of the glove are available — all of which are available with EN 388:2003 Puncture/Needle Resistance Level 4
---
By Police1 Staff
PPSS Group has just released a new line of police gloves made of the cut-resistant fabric Cut-Tex PRO.
PPSS Slash Resistant Gloves provide protection to the palm and fingers and offer EN 388:2003 Blade Cut Resistance Level 5, and are ideal for law enforcement and correctional officers who encounter edged weapons, hypodermic needles, and other weapons that can cause serious injury.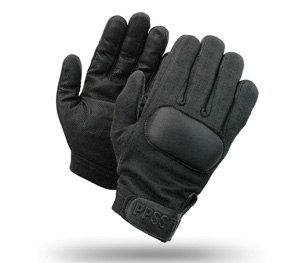 Twelve models of the glove are available — all of which are available with EN 388:2003 Puncture/Needle Resistance Level 4.
The gloves are lightweight, durable, and machine-washable. They're latex-free and customizable, and several models offer longer sleeves for forearm protection.
For more information, visit ppss-group.com.  

Request product info from top Corrections Products companies
Thank You!