Apples to oranges: Comparing less-lethal spray options
Officers can use a new, sticky spray to subdue suspects safely in more situations, without affecting themselves or bystanders
---
Sponsored by Reflex Protect Tactical
By Dustin Dodd for Police1 BrandFocus
Every supervisor and field training officer across the nation will tell you that there is a hard and fast rule shared amongst us all: If you didn't write it down, it didn't happen, and when it doubt, scratch it out.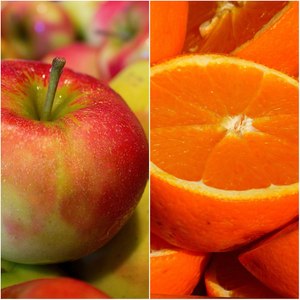 Writing it all down. A simple thing that few of us actually take the time to do. Writing something down can help you see the advantages and disadvantages between two choices and lead you down the path to the right decision, especially when it comes to comparing products.
Technological advancements bring changes to products, some good, some bad. Every once in a while, there is a technological breakthrough that propels an industry forward. But just because you could doesn't mean that you should. Newer, better, high-speed-with-low-drag gear painted in tactical black is only a good thing if it truly meets your needs.
So, when it comes to a new less-lethal tool for law enforcement, in a time where scrutiny over use of force has never been greater, it is time to write it all down.
EXPERIENCING PRESIDIA GEL
Reflex Protect Tactical has introduced a new, CS-based less-lethal tool called Presidia Gel with the goal of replacing OC spray as a force option for law enforcement. Unlike traditional CS sprays, this gel does not displace oxygen and does not atomize – so you can use it indoors without cross-contamination. They were so confident in their product, they sent me one of their patrol duty kits to test and evaluate.
Like any good cop who dances on the razor's edge of bravery and stupidity, and having been previously baptized in OC spray, I had to try it out to get a true test of Presidia Gel's capabilities – which my investigations unit was more than happy to spray/assist me with. We shot video and took photos to record the "data" so I could write down the advantages and disadvantages in a side-by-side analysis.

When I opened the package, I was thrilled and relieved to see that Presidia Gel includes something that OC spray lacks: an antidote. The antidote is called Reflex Remove, and the directions stated that it breaks down the CS on contact. I was hopeful it would live up to the hype and would start my world spinning again after it would soon come to a screeching halt after taking a full shot of CS to the face.
After taking a very liberal dose (thanks, guys) of Presidia Gel, I felt like the guy who looks at the Ark in "Raiders of the Lost Ark." Within 5-10 seconds, I was unable to open my eyes while my face melted off. The only thing I could physically do was follow Indy's advice to keep my eyes shut. I had no other choice and was unable to open my eyes at all.
I was completely defenseless, but I was able to breathe without obstruction and able to talk to my team and ask them about what they were experiencing. Laughing, my team was able to place me in control holds – they were not affected at all. Within 40 seconds, I was begging for the antidote. I was horrified when one of my detectives joked that the one holding Reflex Remove had dropped and spilled it all over the ground. I stammered, "He did what?!"
Much to my mental and physical relief, my detective applied Reflex Remove. It functioned as designed and instantly provided relief. With continuous and steady dabbing with towels soaked in Reflex Remove, the Earth began to rotate again. Within nine minutes, I was back to normal.
COMPARING PRESIDIA GEL TO OC SPRAY
So I wrote down my Presidia Gel experience to compare it to that of my prior bathing in an OC fire. My comparison revealed four key advantages:
1. Consistency: The non-atomized Presidia Gel was sticky, yet highly viscous. It ran down my face like water and would have easily made its way under glasses or a mask. Had I tried to swipe it away, it would have spread and stuck, increasing its effectiveness and my misery. There was no way I was able to grab a clump to throw it back at an officer.
2. No cross-contamination: The tight stream of Presidia Gel busted me, and me alone, into oblivion from approximately 15 feet away. I could almost hear Igon yelling at Venkman to shorten the stream so he wouldn't get his face blown off. However, due to it being a non-atomized gel, I was the only one affected in a small group of five people. In contrast, OC spray is infamous for getting everywhere and on everyone in the vicinity.
3. Recovery time: The recovery time was impressive. Feeling normal after only nine minutes was far superior to the 45 minutes to an hour (or more) it takes to decontaminate from OC. That alone is a game-changer for patrol when getting a suspect booked into county jail. When the officer who deployed the spray doesn't have to change uniforms or decontaminate the patrol car, that officer is back in service that much sooner, a win for everyone.
4. Safe for indoor use: While our test was outdoors, the combination of Presidia Gel and Reflex Remove would be ideal for indoor use. Reflex Protect has tested Presidia Gel and confirmed it is safe for HVAC systems, giving it a distinct advantage over OC spray in sensitive areas like jails and hospitals, where the spread of OC spray would be a disaster. (Just think of what would happen if OC was deployed in a busy emergency room.)
Presidia Gel and Reflex Remove offer a long list of advantages over OC, all of which are individually hard to ignore. I thought back to the words a wise man once told me: "Nothing is perfect. Nothing will ever be perfect. But if it is mostly better, it is the right decision." The combination of Presidia Gel and Reflex Remove narrows the gap between mostly better and perfection and may well be the right decision for your duty belt.
Visit Reflex Protect Tactical for more information or a one-to-one comparison between Presidia Gel and OC spray.
Read Next: Why a sticky spray makes a better less-lethal tool
About the Author
Dustin Dodd is an active-duty detective supervisor for a municipal police department in the California Bay Area. He was sworn in 2001, and his assignments have included K-9 handler, explosive ordnance disposal, SWAT explosive breacher, driver training instructor, traffic accident reconstruction and computer and cellular phone forensic examiner.

Request information from Reflex Protect Tactical
Thank You!