PRESS RELEASE
Ten97 Inc., a privately held company, is excited to announce the launch of I.C.E.™ by BODY ARMOR VENT
---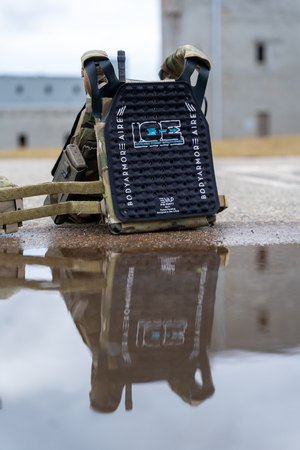 Ten97 Inc., a privately held company, is excited to announce the launch of I.C.E.™ by BODY ARMOR VENT™ . I.C.E by BODY ARMOR VENT Retrofit Kits are the most effective body armor ventilation and load distribution system available in the world. Debuted at the January 2016 Shot Show in Las Vegas, the "GEN ONE" BODY ARMOR VENT was extremely well received by military and law enforcement end- users, manufacturers and distributors. Orders for ARMORVENT by the U.S. Military and U.S Counterdrug Task Force were received within 30 days of launch. Great news for Ten97 Inc., and the personnel needing the comfort they deserve to perform their duties effectively.
Ten97 CEO, John Murphy, states, "I am very pleased to announce our GEN II I.C.E.™ by BODY ARMOR VENT™ launch in 2021. "I.C.E. by BODYARMOR VENT is a 'must-have' accessory for some of our most elite operators. It is critical that we continue establishing the credibility and effectiveness of the product with the military and law enforcement customers."

I.C.E. by BODY ARMOR VENT is currently being evaluated by defense organizations and law enforcement worldwide: Singapore, USA, Australia, Europe, Middle East, South America to date, and many others are awaiting samples. The AIR-SOFT industry has fallen in love with I.C.E. RETROFIT KITS as well for all the benefits mentioned.

Along with the impressive launch of I.C.E by BODY ARMOR VENT to military contractors and distributors we also have our www.bodyarmorvent.com website that has been live for retail sales for 5 years. The website is a user friendly platform for single or multiple purchases by active personnel or their loved ones.
Request more info from Body Armor Vent
Thank You!