Texas police officer's family sues Hillary Clinton
Sr. Cpl. Victor Lozada-Tirado died in a crash while escorting Clinton
---
Associated Press
DALLAS — The family of a Dallas police officer who died in a crash two years ago while escorting then-presidential candidate Hillary Rodham Clinton in a motorcade has sued her, the city of Dallas and the maker of the helmet he was wearing.
Sr. Cpl. Victor Lozada-Tirado's widow and children filed the lawsuit in state district court Monday, saying the city did not give him proper training for escorting a motorcade. It also accuses Clinton and her campaign of not giving timely notice for motorcade assistance, and claims the helmet was defective.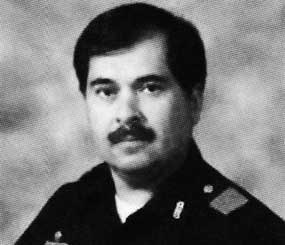 The family is seeking damages including loss of economic support.
Lozada-Tirado, 49, died Feb. 22, 2008, when he was thrown from his motorcycle after clipping a curb and crashing into a guard rail. The final police report on the accident said he crashed because he couldn't negotiate a curb.
A spokesman for the U.S. State Department, where Clinton now serves as secretary of state, referred calls on the lawsuit to Lyn Utrecht, the lawyer for Clinton's presidential campaign. Utrecht did not immediately return a call from the Associated Press on Tuesday.
Helmet manufacturer Super Seer Corp., in Evergreen, Colo., also did not immediately return a call.
Frank Librio, a spokesman for the city of Dallas, said city officials would not comment Tuesday.

Request product info from top Police Helmets companies
Thank You!