Business is booming at SHOT Show (which is good news for LE products)
Long-standing "Made in the USA" companies like Mag Instruments and Spyderco are only getting better, and they have the gear to prove it
---
Hello again from SHOT Show 2022. I have a PSA for you: There may be a downturn in some areas of the economy, but industries served by the SHOT Show, especially guns, knives and tactical tools, are open for business. In fact, business is booming.
One question I ask all the time on the floor is, "Where is your product made?" Some answers will surprise you, but when I go to the firearms booths, the most common answers I have heard have been Georgia, Florida and Wyoming. For example, SCCY, home of the new striker-fired DVG-1, is headquartered in Daytona Beach, Florida. These aren't just quality-focused, reliable, guns. They are also built in the US, on equipment and machinery made by SCCY. Remington products are still made in the US, but they are now headquartered in Georgia, another firearm industry trend. Businesses are moving to more "gun-friendly" states, bringing all kinds of revenue and job openings with them. During SHOT Show 2022, there was a Governor's forum, where governors get to share the importance of the firearms industry in their state.
Not everything can be manufactured in the US, and international trade is important to any economy. However, some companies, like Mag Instruments (manufacturer of Maglite Flashlights) and Spyderco, have been long-standing US companies, and only getting better. For example, Spyderco has announced an expansion of its Golden Colorado, USA, Earth, facility.
Spyderco has also announced its own steel, CPM SPY-27. It is trademarked and proprietary. I am ecstatic to get my hands on a Spyderco Native 5 with a CPM SPY-27 blade (C41PCBL5). If you don't own a Native, it is a classic 6.95" OAL everyday knife that weighs 2.4 oz. With the growing interest in lightweight EDC knives, this one has been around a while, and it checks all the boxes for "survival anywhere."
This reveal answers a question I have had for 30 years: If Spyderco had its own brand of steel, what qualities would it have? While it is hard to predict the characteristics of a steel by its composition alone, we know it has strength and corrosion resistance in the portfolio.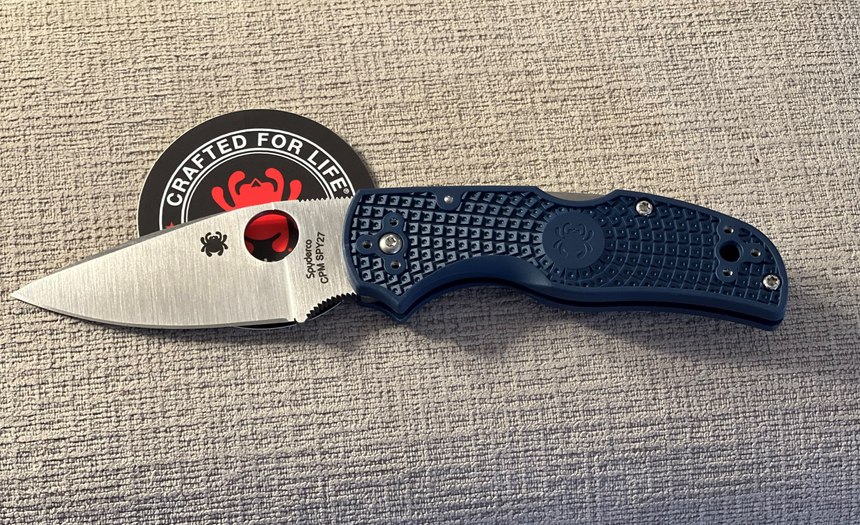 Steelmaking is always a balance, and the best products stack the most desirable characteristics by adding or subtracting ingredients. For example, adding molybdenum to the steel matrix aids in corrosion resistance, but it also changes the workability of the steel and its hardening characteristics, which is called austenitic qualities, by the way. Creating great knife steels is not only a science but also an art in the highest form. When I tell you that knives are personalities, I am not kidding.
Spyderco has also stepped into culinary knives in a big way. Their two series, Wakiita and Itamae, use CTS BD1N and SUS410 steel respectively. The designs have clean lines and great ergonomics. This is not the usual fare to talk about at SHOT Show, but as a guy who likes to cook things, I like chef knives too.
RELATED: How to buy tactical knives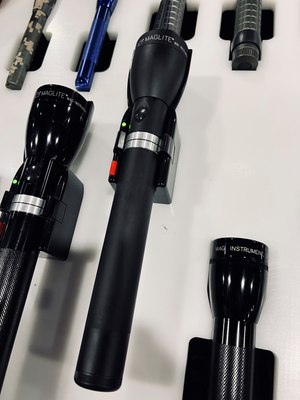 Maglite has launched its new ML 150 LR, a 1082 lumen fast-charging tactical light. This is a 5-star NTOA product. It can go 3 hours on high and deliver 72 hours of non-stop usable light.
I had the C-cell version of the Maglite when I went through Academy, back in the time when one used stone tablets to write reports. This has the same form factor, except the matte finish, which gives it a glove-friendly grip, and the fact that it weighs in under a pound makes it a different torch altogether.  If you are an "underarm tuck" magazine changer or door opener, the ML 150 LR is absolutely the best form factor.
I like the Maglite beam because it can throw a concentrated spot, and still have that generous spillbeam that is room-clearing friendly. It is blinding, and beam adjustable, and it has the same, simple, intuitive operation. This is the best Maglite release for LE in years, and they have had some good ones.
RELATED: How to buy flashlights (eBook)
Blitz Manufacturing Company has been around since 1912. They are known for impregnated cloth cleaning products like Firearm Wipes, and they make this type of product for other industries as well, such as jewelry. Firearm Wipes are pretreated cloths that can be used for cleaning and regular care.
Asking the Blitz reps "What's new" may produce a "nothing much" for years at a time. This year, they have a disposable precision oiler. This product has a simple applicator, which is just like a lipstick applicator. The applicator puts Blitz Gun Oil where it is needed, in a very portable manner. What's new? No wasted oil, that's what.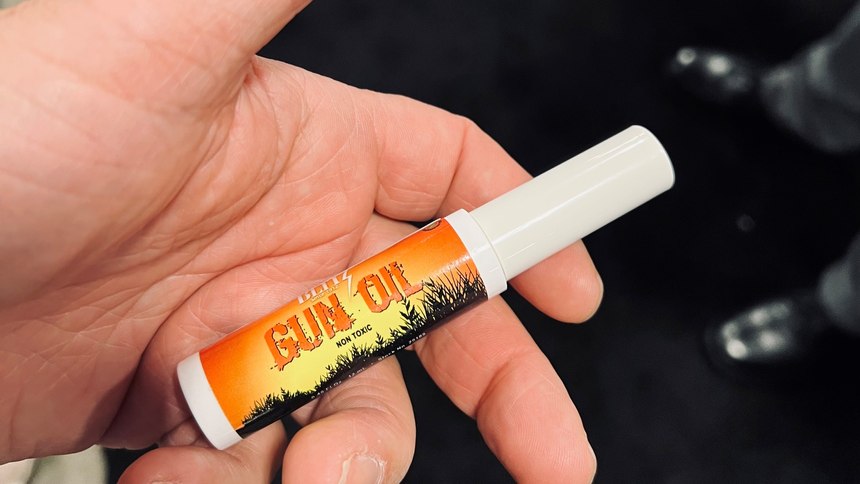 RELATED: 5 important lessons about firearms maintenance
What I got from SHOT Show
Finally, I sat down to rest my feet for a minute, after several miles of walking, and a young couple from Coeur D'Alene, Idaho, stopped next to me, trying to do the same thing. I asked them what product they represented, and I was handed a card from Mission Outdoors, a donation-based organization that takes combat veterans outside, doing things for recreation, for the purpose of healing.  I want you to know that there are plenty of people at SHOT Show who are sharing their products. There are others who are evangelists. When you hear from the evangelists, share their message. I may get to talk about all kinds of products through my writing, but the people who have made them great and support them, also need your support.